Flights to Vadodara
The cosmopolitan of Vadodara, also called Baroda, is home to some of India's best palaces. The city is also home to monuments of rich cultural history and heritage.
Moreover, the city is often renowned as the cultural capital of Gujarat. The city airport is flooded with flights to Vadodara from all across the world to witness the grand celebration of Navratra, the nine-day long festival. Start your Exploration of the city from:
Tourists Attraction in Trivandrum
Laxmi Vilas Palace
Seven hundred acres of regal fun, Laxmi Vilas Palace is four times bigger than the Buckingham Palace. From Jacuzzi to Puppet shows, Museums to golf courses, the palace has more than enough to entertain tourists and locals alike.
Champaner-Pavagadh Archaeological Park
Amongst the most popular local tourist attraction is an archaeological Park located in the mountains. The park holds immense historical and mythological significance
Baps Shri Swaminarayan Mandir
A temple world-famous for its architecture, decor, and the nearby eatery that sells delicious food cooked without onion and garlic.
Vadodara Airport Information
The 3rd busiest airport of the state, Vadodara Airport, scored the 2019 Swachh Bharat award, honoring it as the cleanest, as well as the safest Indian Airport.The new terminal area houses a garden that is a must-visit. Moreover, the airport holds the record for the largest single-sheet rooftop building in the world. The airport has not begun cargo handling as yet.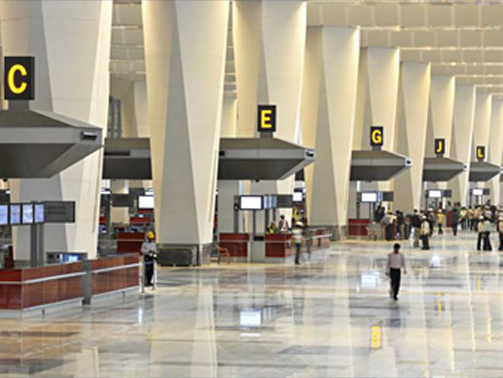 Facilities
Accommodation
Telecommunication
Lounge
Duty-Free Shopping Outlets
Wi-Fi
F&B Outlets
Wheelchair Assistance
Medical Assistance
Transportation