Flights to Tiruchirappalli
The Fourth Largest city of Tamil Nadu, Tiruchirapalli, is a vital education hub and home to landmarks of national importance. The Dravidian style of architecture is predominant amongst the temples in the city.
Moreover, the rich culture and recorded history that dates back to the 3rd century are deep-rooted within the society. Book flights to Tiruchirapalli and witness tourist hotspots, such as:
Tourists Attraction in Trivandrum
Rock Fort
The magnificent structure flaunts the history of fierce battles. The Rock Fort temple complex is estimated to be 3.8 billion years old. This makes it the world's oldest rock formation.
The Fort got its name from the numerous fortifications carried out by the military and ruling forces in the past. It consists of three temples, including two rock-cut temples.
Sri Ranganatha Swamy Temple
Sri Ranganatha Swamy Temple is spread across a whopping 155 acres. The temple is made up of 81 shrines, 39 pavilions, 21 towers, and numerous water tanks. It is the largest functioning temple in the world.
Moreover, there are above 8000 inscriptions on the temple written in different languages, including Sanskrit, Kannada, Odiya, Tamil, Telugu, and Marathi.
Tiruchirappalli International Airport Information
The city's airport is India's 31st busiest airport in terms of passenger traffic. The airport encompasses an area of about 702 acres. Tiruchirappalli airport was started operating international flights in the year 2012.Currently, there are two terminals at the airport. The construction of a new integrated passenger terminal is underway. The project includes a multi-level integrated building, a new air traffic control tower, and a technical block. Indian PM, Narendra Modi laid the foundation stone on 10th February 2019.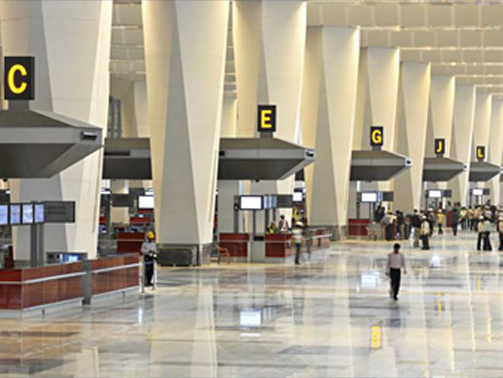 Facilities
VIP Lounges
Shopping Hub
Transportation Services
On-Call First-Aid
Wheelchair Assistance
Assistance for the Specially-Abled
Snack Bars and other F&B Outlets