Flights to bangalore
Bangalore is proudly known as the Silicon Valley of the country and is the third-largest city in the country. The place is an essential educational, industrial, and commercial center of India and is famous for its eateries.
The neighborhood of Bangalore is quite serene. There are a large number of beautifully designed and decorated parks for morning walks and evening strolls. When you book flights to Bangalore, you will get to know why it is precisely known as the Garden city of the country.
Tourist Destinations in Bangalore
Bangalore Palace
The palace is the center of attraction in Bangalore and was built in 1878. The royalty and royal culture are presented in different ways through the marvelous interior and exterior of the palace. The palace is a host for many cultural shows and events, including marriages and rock shows.
Bannerghatta National Park
The place is an asylum for a large number of flora and fauna. The park has several establishments in its boundaries and has a butterfly garden as well. The place is a beautiful retreat for nature enthusiasts and photographers. One can also participate in adventure sports like hiking and trekking. The site is a lovely rendezvous of nature in its most unadulterated form.
Shiva Temple
The temple is one of the most beautiful Shiva temples in the country. The major attractions of the place are the Lord Ganesha and Lord Shiva temple. The highlight of the temple is a 65ft Shiva statue made in white marble that attracts devotees from different corners of the world. The premises of the temple have a regular enchanting of mantras by the priests.
Visvesvaraya Industrial and Technological Museum
The museum is a science museum that has four floors, each dedicated to the different disciplines of science. The topmost level of the museum is converted to the food court. The primary aim of the temple is to make people aware of the use of science in everyday life and demonstrate the same by conducting live experiments.
Kempegowda International Airport Bengaluru
The Kempegowda International Airport is the second-fastest-growing airport in the world. It is also the third busiest airport in the country, with 27 million passengers and more than 600 airplanes in a day. The airport currently has one terminal, and the other is under construction and will be built in two phases serving around 45 million additional passengers by the end of 2030.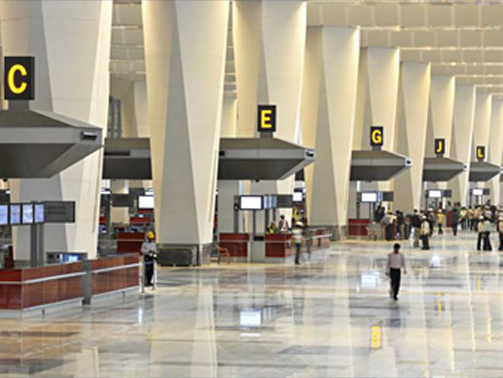 Facilities
Free Wi-Fi
Separate Access Lanes for Needy
Porters for Luggage
Currency Exchange counters
ATM
Shops and Duty-Free
Lost and Found Counter