Flights to amritsar
Proudly called the Gateway of Punjab, Amritsar portrays the heroic character of Punjab. The place remains the spiritual and cultural center of Sikh religion, with Golden Temple attracting more than one lakh tourists from all over the globe every day.
Not only the Golden temple, but the place is also famous for Jallianwala Bagh, another monument of historical importance in India's struggle for freedom. When you book flights to Amritsar, you will experience active trade and tourism of the place.
Tourists Attraction in Amritsar
Golden Temple
Also called as Sri Harmandir Sahib, Golden Temple is one of the most spiritual places in the country. One can explore more shrines and monuments around the edge of the complex. There is a Sikh Museum located along the main entrance. The place is incomparably, one of the most famous tourist attractions in the world.
Wagah Border
The Border marks the boundary between India and Pakistan. The people from all over the country visit this place to watch the evening parade that is the Beating Retreat Ceremony that is held after sunset every day. The ceremony fills the heart of every Indian with pride and enthusiasm.
Jallianwala Bagh
The place is located close to the temple premises and has its historical significance. The bagh has a memorial tablet at its entrance that serves as a record for the history associated with it. The place has been turned into a beautiful park, but still bears the marks of the bullets shot during the massacre.
Maharaja Ranjit Singh Museum
It is a beautiful palace that has been turned into a museum for visitors. The castle gives all the information and archives the Royal Heritage of Maharaja Ranjit Singh. The museum contains armor, arms, paintings, coins, and ancient manuscripts. The place has a Rambagh Garden that is famous for the statue of Maharaja Ranjit Singh with his horse.
Sri Guru Ram Dass Jee International Airport, Amritsar
The airport jointly serves Punjab, Himachal Pradesh, and Jammu. It is one of the largest airports in the northern part of the country that operates more than 100 domestic and international flights. The international flight services are provided for Doha, Dubai, Tashkent, Ashgabat, Birmingham by Air India, Qatar Airways, Turkmenistan Airlines, Uzbekistan Airways.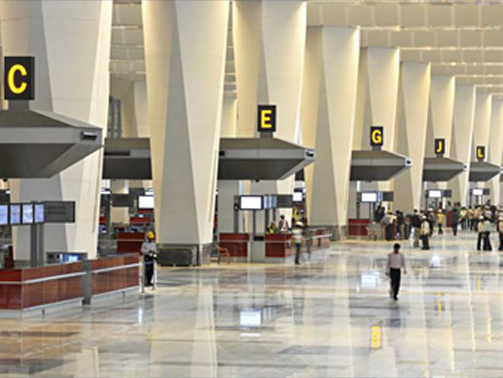 Facilities
Baggage Services
Restaurants
Foreign Currency Exchange
Duty-Free Shops
ATM
Book Stores