Flights to Nagpur
This beautiful winter capital of the state of Maharashtra is well-known for its juicy and mouth-watering Orange varieties. From lush green gardens to lakes and temples, you will find everything here. It has a rich cultural heritage that is sure to catch your interest.
This place has a flat tablelands and plateaus. Many streams and rivers flow through these. Along with the Oranges, this city will offer you with varieties of fresh and juicy mangoes. You must savor these at least once. Book flights to Nagpur and you can take some home too.
Popular Tourist Destinations
Dhamma Chakra Stupa
Deeksha Bhumi/Dhamma Chakra Stupa is a spectacular architectural body. This 120 feet high structure is constructed using marble, Dhaulpur sandstone, and granite.
Ramtek Fort Temple
This is a great place to visit to escape the busy and monotonous city life. This temple lies on a hilltop and is an excellent source of mythological history.
Maharaj Bagh and Zoo
Bhonsle kings built this famous park. Later, it was renovated. This botanical garden and zoo now house many rare species. Nature enthusiasts should definitely visit this place for the varieties of flora and fauna here.
Ambazari Lake
This picturesque lake in Nagpur is situated 6 kilometers from the western outskirts of the city. You can enjoy rowboats and self-driven paddleboats here.
Khindsi Lake, Ramtek
This lake is nearly 40 kilometers away from the city. It is a beautiful spot and hosts many water sports. Also, you can easily find accommodation near it.
Lata Mangeshkar Musical garden
You are sure to come across many musical fountains here. The music played by the musicians and the soothing tunes are sure to soothe your soul.
Dr. Babasaheb Ambedkar International Airport Information
This airport serves the city of Nagpur in Maharashtra. The Airports Authority of India maintains this public airport, and it also homes AFS, Nagpur. You can find it at Sonegaon that is located 8 km South-West of Nagpur. Spread across a land of 1355 acres, it gets its name after the Indian Constitution's chief architect, Dr. BR Ambedkar.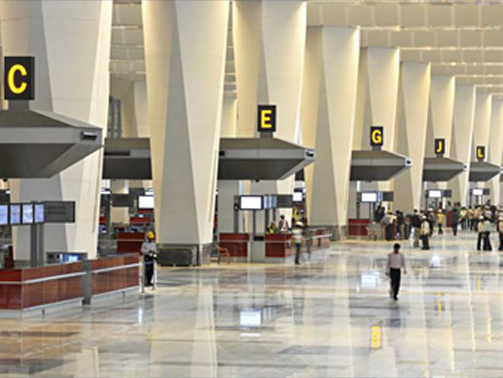 Facilities
ATM Facility
Foreign Currency Exchange
First Aid and Baby Room
Rest Rooms
Restaurants
Duty-Free Shops
Lost and Found Office
Car Parking
Car Rental
Wi-Fi Access