Flights To Mangalore
The Mangalore port is famous for its coconut palms, temple architecture, and beautiful beaches. The place is also an outstanding educational, commercial, healthcare, and industrial center in Karnataka.
Also, the place can be rightly called as a getaway from the hustle and bustle of the busy city life. The pleasant natural environment lies in peace with the shopping centers, street food centers, and various grand complexes.
When you book flights to Mangalore, you can easily detoxify yourself with the beautiful, exotic, and virgin beaches of the place. Some of the famous and mouth-watering delicacies of the area are Ole Bella, Kane, Upkari, Rasam, Neer Dosa, and Mangalorean Fish Curry.
Tourists Attraction in Mangalore
Kudroli Gokarnath Temple
This temple has a historical significance and was built by Sri Narayana Guru, who was not allowed to visit any other temple in the area. The deity of the temple is Lord Shiva. The entire temple from the surroundings to the interior is made in the Tamil style of architecture, with many mythological legends inscribed on it.
Kadri Manjunatheshawara Temple
The temple is constructed on the Kadri hills and is devoted to the deity Lord Shiva. The caves on the hills have many pre-historic shreds of evidence that add to the beauty of the place. The overall ambiance of the site is very spiritual and calm.
Panambur Beach
The location is a significant tourist attraction as it hosts many carnivals that include kite flying, sand scripture making, and boat racing. People from different places in the world visit the place and participate in various events. It is the first beach in the country that is entirely owned by Private enterprise.
St Aloysius Chapel
St Aloysius Chapel is located atop the lighthouse hill and has a breathtaking view right from the entrance. The painting on the walls attracts tourists from all over the world. The arts have suffered a lot of damage over time, but the charm of the place is still intact. One can easily get a clear view of the Arabian Sea from the campus.
Mangalore International Airport
Mangalore International Airport is the second busiest airport in the state of Karnataka. It has a single passenger terminal and operates at various domestic and international destinations. The places that are connected through international flights include Bahrain, Abu Dhabi, Dubai-International, Doha, Dammam, Muscat, and Kuwait. And for the people who desire to travel to Hajj, the airport offers a direct flight to Madinah, Saudi Arabia.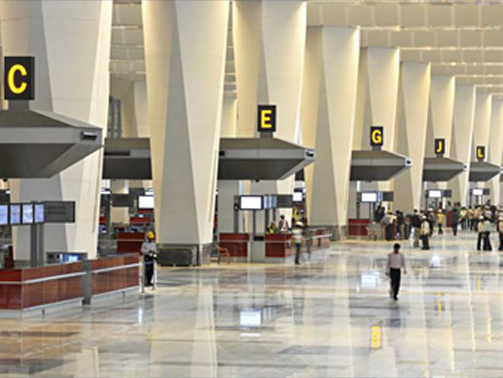 Facilities
Free Wi-Fi
Currency Exchange
Pharmacy
Children Care Room
Lounge
Information Desk
Children Playground
Shops and Duty-Free
Medical Services
Car Rental Desk