Flights To Madurai
Madurai is the third-largest city in the state of Tamil Nadu and is a major settlement for two millennia. The place has a bustling bazaars and great cultural heritage with lip smacking street foods.
The place attracts tourists who are interested in classes and workshops in various subjects like t' ai chi and local herbs.
The place carefully preserves and promotes Tamil language, culture, and heritage.
Tourists Attraction in Madurai
Meenakshi Temple
Meenakshi Amman Temple is known globally for its magnificent architecture. The temple is dedicated to Parvati, also known as Meenakshi and Shiva, her husband. The façade of the temple is artistically designed and has very minute detailing on its walls and pillars. The place is a popular tourist destination with thousands of people visiting here on a daily basis.
Thirumalai Nayakar Mahal
Thirumalai Nayakar Mahal depicts the perfect blend of Rajput and Dravidian styles. The place was declared as the national monument after independence and is still attracting many tourists all year round. This grand palace has in all 248 pillars. The visitors can enjoy a beautiful light and sound show in the palace.
Alagar Kovil
It is yet another temple situated in the foothills of Alagar hills and is also known as Azhagar Kovil. The temple is devoted to Lord Vishnu and is famous for its sculpting and mandapams. The temple remains open from 6 AM to 12:30 PM for the morning darshan and 3:30 PM to 8 PM for evening prayers.
Gandhi Museum
The museum is built to pay tribute to our father of Nation, Mahatma Gandhi. The museum consists of a large number of remarkable mementos that are linked with Indian history. Also, Gandhi Museum of Madurai is one of the five museums in the country that beautifully depicts the life of Gandhi and his struggle for freedom.
Madurai International Airport
The Madurai International Airport, located in Tamil Nadu, operates domestic flights to all the major airports within the country. The international flights from the airport are for Colombo, Dubai, and Singapore.
The total area of the terminals is 17,000-meter square and has in all 16 check-in counters. The capacity of the terminal for arrivals and departures for both the domestic as well as international terminals is 250 each.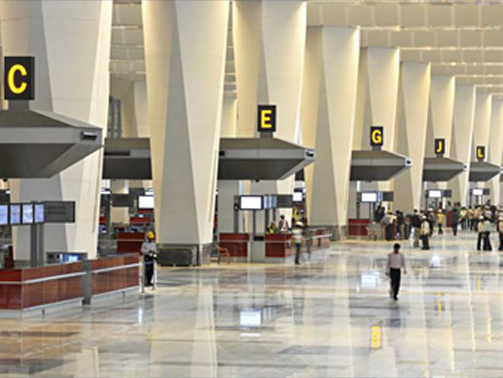 Facilities
E-visa facility
Parking
Currency Exchange Counters
Lost and Found
Smoking Room
First Aid
Trolleys
ATM
Wheelchair
Car Rental Services