Flights to Calicut
This city in Kerala has significant importance in history. It was this place (beach of Kappad) where Vasco da Gama set his foot in India. After that, spice trade routes with the west were established. This beautiful destination is a must-visit for its serene beaches, historic sites, and lush green countryside.
This noble emporium of India is the principal trade center in Malabar. Also, it is a significant exporter. Further, all forms of religious faiths co-exist here. The delicious food here is a perfect blend of Arab and Malabar cuisine. The desserts and meat dishes are very famous here, and you should definitely taste them once in your lifetime. Book flights to Calicut now to visit this city of spices.
Popular Tourist Destinations
Kozhikode Backwaters
The backwaters here are a characteristic feature of this area. You can find abundant natural beauty, exotic flora and fauna, and dense greenery here. Do not miss out on the palm-fringed and picturesque rivers, canals, and lakes. 
Kozhippara Falls
It is located on the borders of Kakkadampoyil. This lies in the Malappuram and Calicut District divide. These stunning falls are an ideal place for all swimmers and trekkers to visit when in Calicut.
Thusharagiri Waterfall
The snow-covered mountain is the literal meaning of the name of this waterfall. Further, it actually cascades down as three waterfalls. The thick foliage, along with the lush and green surroundings, is sure to offer you sheer delight.
Thikkoti Light House
This was actually built on the remnants of a shipwreck. It is a chief attraction of Kozhikode on a stony shoreline. The scenic views and various species of nomadic birds are sure to stun you here.
Beypore
You can find this cozy coastal town at the mouth of the lively River Chaliyar. Mystic shades of blue and vibrant shades of green cover this beautiful town. 
Kakkayam
Lush greenery surrounds this beautiful dam site. You are sure to find various animals like elephants and Bison near it. However, cameras are not allowed near this scenic and serene place. 
Calicut International Airport Information
Karipur Airport or Calicut International Airport serves the cities of Malappuram and Kozhikode in Kerala. On 2nd February 2006, it got the international airport status. This airport is located about 25 km from Malappuram and 28 km from Kozhikode. Also, it is Air India Express's operating base.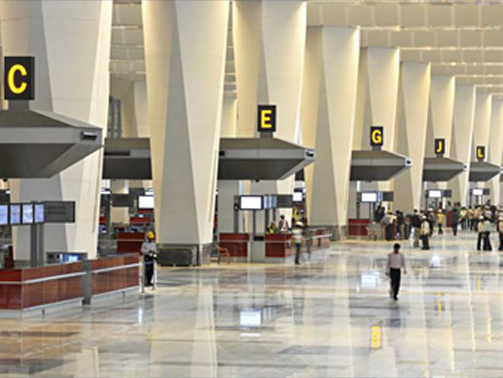 Facilities
Foreign Currency Exchange
ATM Facility
Accommodation
First Aid and Baby Rooms
Rest Rooms
Restaurants
Lost and Found Office
Duty-Free Shops
Car Parking
Car Rental
Wi-Fi Access
Call Us
1-866-235-8886