Flights to Bhubaneswar
The temple city of India, Bhubaneswar, is the center of educational, economic, and cultural importance in Eastern India. The place has witnessed thousands of historical temples and architectural marvels. Out of these, around 50 of them are still present.
Other than the temples, there are many museums, an ancient cave complex, plenty of decent hotels, and varied dining scenes. The place carefully preserves the old traditions and cultural heritage with the changing modernization.
If you wish to explore the magnificence of Kalinga architecture, book flights to Bhubaneswar and enjoy the beaches of Puri and worship in the grand temples.
Tourists Attraction in Bhubaneswar
Lingaraj Temple
The Lingaraj temple has been termed as the fusion of the dream with reality. This rare masterpiece can be termed as the purest Hindu temple since ancient times. The temple attracts people from all around the world because it is believed that the phallic form of Lord Shiva has appeared here naturally. It attracts more than 6,000 visitors on a daily basis.
Parasurameswara Temple
The Parasurameswara Temple is the oldest existing temple in Bhubaneswar and represents the uniqueness of Oriyan style of architecture. The temple has beautifully carved walls with carvings of Lord Shiva, Lord Ganesha, and Goddess Parvati. The place carefully preserves and reflects the glory of the old times.
Nandankanan Zoo
This zoo in Odisha has many rare species of animals and birds that one can enjoy watching. Also, you can enjoy boating in the lank nearby. The zoo allows entry with an entry ticket that is ₹20 for Indian adults, ₹5 for children, and ₹100 for foreigners. The zoo remains closed on Monday.
Odisha State Museum
This museum houses a rich collection of coins, copper plates, sculptures, tools from the bronze age, rare manuscripts, and many more things of historical importance. The museum is a treat for all the history buffs.
Biju Patnaik Airport
It is the only international airport in the state that is named after a famous freedom fighter and a great aviator Biju Patnaik. The terminal one of the airports for catering domestic flights was inaugurated in 2013. The Terminal 2 conducts all the Air India and Air Asia Flights. The airport has been given the title for India's best airport for two years in a row for its promising development. The airport is also ranked as the 17th busiest airport in the country by AAI.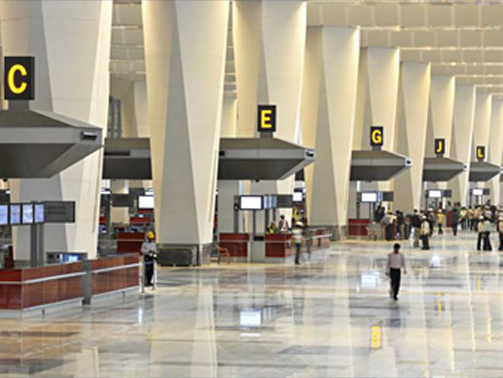 Facilities
Currency Exchange
Pharmacy
Tourist Information Counter
Cafeteria
Shops and Duty-Free
Souvenir Shop
Spa and Lounges
Art Galleries
Book Stores
Children care room