Family-Friendly Places in India to Spend a Perfect Wintertide
Winter has started arriving! That means it's time to fill your closets and suitcases with woolens and plan the long-awaited winter getaway! What destination would be better than India to spend your winters in a dreamy way? Winter is the best season for travel because of the cold winds, snowfall, and numerous Indian festivals and when you're with your family, the journey becomes even more exciting. When traveling with family, there are different dreamy destinations for everyone. One member of the family wishes to explore nature, while another wishes to embark on a spiritual journey, some members simply want to see the snow. We understand how difficult it can be to agree on a single location. To save you from this hectic location selection, Airfarebooking has figured out the best family winter vacation destination while all you need to do is pack your bags and book your international flight tickets from US to India at affordable prices.

If you and your family want to spend this winter throwing snowballs, then all you need to do is book international flight tickets from US to India and travel to the state of Himachal as Himachal Pradesh is one of the best places in India for visiting snowfall. Snow-capped mountains and drizzling snow will greet you when you arrive. Not only does this town have beautiful tourist attractions, but it also has thrilling activities that make it ideal for family getaways in the winter. If your family is looking for some adventure after exploring the town, you can try rappelling, ice skating, rock climbing, and paragliding. We are confident that you will have a memorable experience in one of India's coldest regions.
Sonamarg, Jammu & Kashmir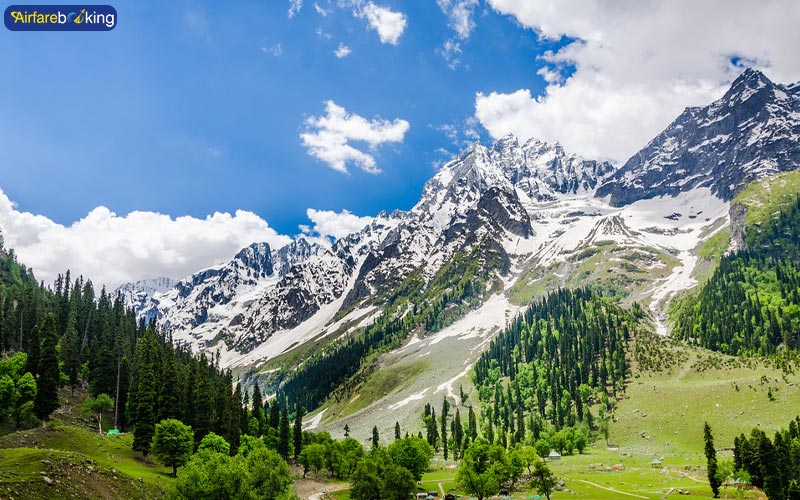 Sonamarg must be included on any list of top family winter destinations in India. There are several reasons why people frequently fly to Srinagar and then to Sonamarg. The first must be its location, which is in the heart of Jammu and Kashmir. Jammu and Kashmir are popular tourist destinations throughout the year, but the snow view, clear skies, and snow activities make Sonamarg a popular winter destination. The visually appealing snow land will immediately captivate you and your family. Combined with the natural beauty, snowboarding, skiing, and sled rides will take your breath away. So, after a day of sightseeing, you and your family can embark on an adventure.

This is the one place that always comes to mind when we think of winter vacation spots in India. This location has some outstanding locations and party hubs that will blow your mind with their impeccable beauty and aura. If your family enjoys partying, you can take them to clubs and party all night. If your family isn't into partying, there are beaches where you can have a picnic or watch the sunset. Beach activities are an added bonus. In case you're wondering how you can reach here, then you can fly into Goa Airport by booking cheap flight tickets from US to Goa.

Havelock Island, a 90-minute ferry ride from Port Blair Airport, is one of the best family vacation destinations that will take you and your family to cloud nine with its breathtaking beauty. One of the main reasons you should visit this place during your winter vacation is that it has Radhanagar Beach, which is Asia's best beach in terms of high-quality maintenance. Not to mention the thrilling water sports that will make your day go by quickly and leave you wanting to return to this location.

This location is a dreamland for any couple madly in love because it houses the magnificent Taj Mahal. However, Agra has much more to offer. It contains historical sites and is thus one of the best places to visit in winter in India if you have history and architecture enthusiasts in your family. It will also be an excellent opportunity to teach your children about the country's history. We say seize the opportunity and book your flights and hotels as soon as possible.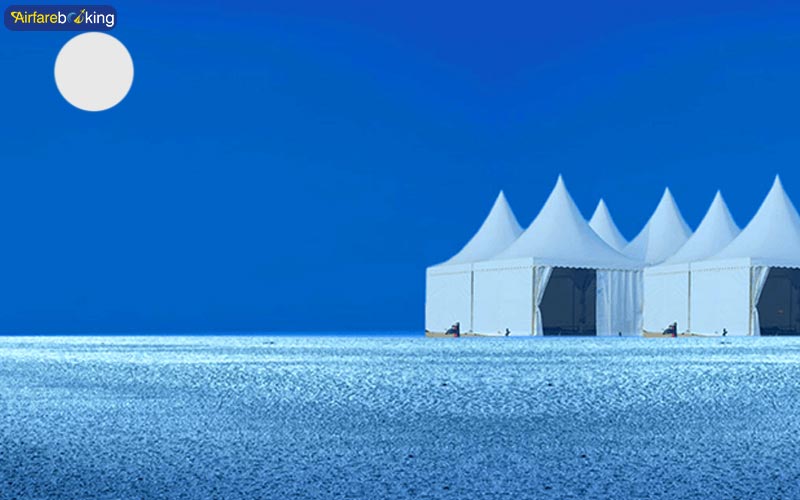 Kutch is one of the most beautiful places to visit in winter because millions of pink flamingos migrate to swamps during this season, which will captivate you. If you bring your family by booking US to Ahmedabad Flight Tickets Online, we're sure they'll want you to take a picture with the pink canvas that the flamingos create in the sanctuary to keep forever. If you're looking for family-friendly activities, plan your trip to Kutch around the Rann festival. Your family will have a fantastic time.

Dawki is among the favorite family vacation spots in India, thanks to its magical location and natural beauty, which is at its peak in winter. Another reason to come here in the winter by grabbing international flight tickets from US to India is to participate in winter festivals such as the Tura Winter Festival, Tysim Festival, and Piniera Festival. So you already know that your family will have a fantastic time in Dawki this winter.

Family vacations in India are imperfect unless Varanasi is included. It is one of India's oldest and holiest cities. You can visit several ashrams, ghats, and temples while you're here. A trip to Varanasi will undoubtedly be approved by the family's elders. The children will also enjoy watching the evening aartis on the ghats and going boating. A word of advice from our side is to book your international flight tickets from US to India in advance to avoid last-minute chaos due to the increase in flight prices. In case you make a sudden plan to visit, then you can contact Airfarebooking for guidance and availing the best-rebated flight tickets.
This concludes our list of the top winter holiday destinations for the ideal family vacation. We're guessing your family has already made a decision. Then begin planning for the best family vacation of all time. Airfarebooking hopes that your next family vacation to India is memorable and you'll have an exciting time at these locations.