Journey to Goa for Winter Vacations: India's Party Capital
Goa does not require any special explanations to be your vacation destination. The beach paradise is graced with so much that you can bask in its bliss at any time, and there are numerous aspects to do in Goa in December, making it an ideal tourist destination for American and Canadian travelers who book flight tickets from US to Goa. Goa is one of the nicest spots for family vacations because of its beautiful landscapes, adventurous activities, thrilling nightclubs, delicious gastronomy, activities, and much more. Goa scores well among friends or groups seeking to escape the urban chaos and enjoy a few fun moments at the party hotspot. A honeymoon in Goa is the ideal setting for a romantic getaway with your partner.
Goa is endowed with delightful tropical weather all year as there is plenty of sunshine, a comforting breeze, and trippy rains. Winter is the ideal time to visit Goa because the weather is pleasant. If you're thinking about visiting Goa in December, here are some reasons that will help you in making a certain plan to Goa.
Christmas and New Year Celebrations
Christmas and New Year's Eve are two of Goa's most popular holidays. During Christmas and New Year's, not only are the beaches crowded but so are the churches and streets. Midnight masses at Goa's churches are a must-see during the Christmas season. The delectable Christmas dinner, carol-singing, dressing up, and other activities ensure that you never miss a holiday in Goa in December. Goa's electrifying parties and wild celebrations make it an ideal place to spend the holiday season. You can book your affordable US to India flight tickets with Airfarebooking and get the benefits of traveling with amazing offers on your next Goa trip.
Goa is known as the most vibrant and happening party destination and it shines brightly during the holiday season, and the joyous locals revel in the festivities. Streets and beaches are festooned with lights, stars, ribbons, and life-size ornamented Christmas trees, making it one of the most charming places to visit in India in December.
A New Year's Eve party is more lively and exciting. Almost every beach has its own celebration. However, Anjuna Beach's unforgettable New Year's Eve party scene makes it one of the most happening places to visit in North Goa in December.
Beach shacks and pubs like Shiva Valley and Curlies throw the best parties, complete with an enthusiastic crowd, live animated music, delectable food, and an amazing ambiance. The spectacular fireworks, on the other hand, are unquestionably the show-stoppers.
Water Sports Activities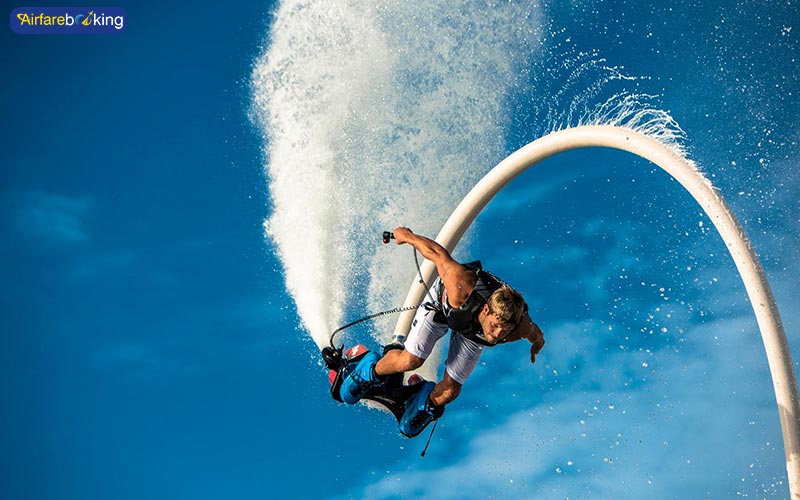 Watersports in the soothing weather of December in Goa are to die for those intending a Goa trip in December. The deep blue waters of the Arabian Sea in Goa are teeming with watersports, and the water is crystal clear making it ideal for participating. Scuba diving, snorkeling, parasailing, jet skiing, windsurfing, wakeboarding, deep-sea fishing, kayaking, banana boat rides, and other watersports are available in Goa. Goa is India's adventure activity capital and travelers can book flight tickets from US to Goa to enjoy these sports. Dona Paula Bay is well-known for having the most exciting adventure sports. The activities are safe and well-guided, and they instill excitement. Be brave and try them all because the experience will be worthwhile.
Olive Riddle Turtles
The Olive Ridley Turtle is a scarce and endangered species in India that can be found in abundance in Goa. These turtles arrive in large numbers on the beaches of Goa in December to lay their eggs. It has long been a favorite among Indian beach vacation destinations. During the nesting season, you can see a large number of turtle eggs and hatchlings. The site is worth watching and you can undoubtedly book your last minute flight tickets to India to travel to Goa to see the Olive Riddle Turtles.
Silent Noise Party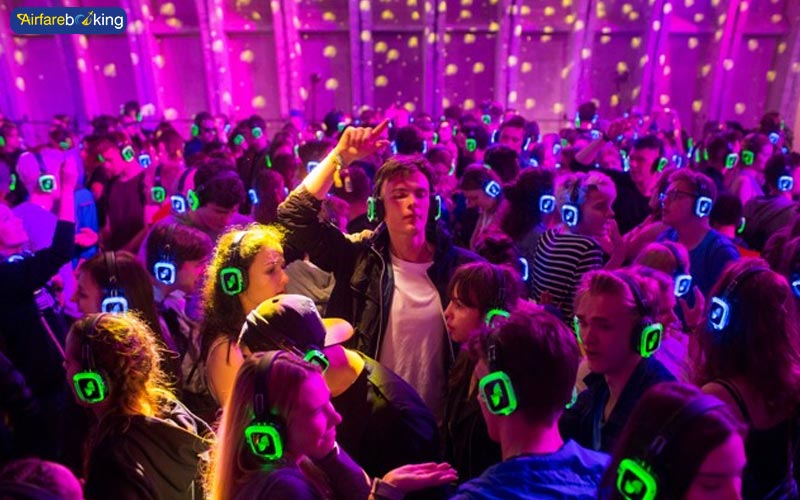 The Silent Noise party is a one-of-a-kind event that should be included in any Goa vacation. The name itself explains its uniqueness as the party is quiet and allows partygoers to keep their headphones on blasting music and grooving all night. The most exciting parties take place on December's full moon nights.
Shopaholic Paradise
December is no exception when it comes to retail therapy in Goa. Arpora's Saturday Night Market, Anjuna's Flea Market, and Baga's Mackie's Night Bazaar, among many others, are popular shopping destinations in Goa. Get your hands on souvenirs while watching live bands, street DJs, fire eaters, and jugglers, and savoring the taste of authentic Goanese dishes.
Arpora's Saturday Night Market opens from November to April, and the shopkeepers always bring out the best to satisfy the large influx of tourists in December. Every Saturday at 6 p.m., the market opens and runs until early morning. Because of the hippie ambiance throughout, this shopping paradise appears to be even more happening.
Cruises

One of the best things to do in Goa is taking a river cruise on the Mandovi River. River cruises in Goa provide an insight into the colorful culture and hospitality of the state while sailing on the beautiful waters. It is one of the best things to do in Goa during your honeymoon and you can book flight tickets from US to Goa. The Sunset Cruise is popular, but there are also options for a Party/Dinner, Nature Cruise, and yacht rides.
Nightlife of Goa
Goa is a year-round party destination, and in the winter, particularly in December, it hosts a number of exciting parties. It is thus called the "Party Capital of India." The parties begin after the sun goes down and continue until the early hours of the morning. Foot-tapping music, spectacular lights, electrifying beats, drinks, barbecue, bonfire, delectable food, and more set the tone for an all-night party. The special New Year's Eve parties are the most exciting.
Goa has the most vibrant pubs, clubs, and beach shacks. Baga Beach, Calangute Beach, and Arpora have the best clubs and shacks of all the places to visit in Goa in December. All of these venues have the most happening party scenes in Goa, with great music, delectable food, a cool crowd dancing to electrifying beats, and incredible jamming sessions.
Casinos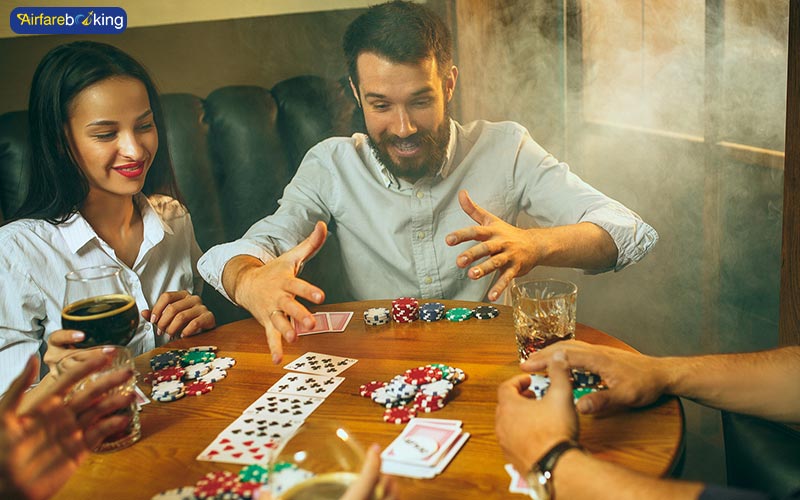 With many casinos on ships and boats docked in the Mandovi River, Goa is India's very own Las Vegas. You must try your luck at the games while enjoying drinks, food, and spectacular entertainment. Most casinos offer packages that include unlimited drinks and food until you play.
Poker, roulette, baccarat, blackjack, money wheel, pontoon, flush, slot machines, and other games are available. In December, these casinos see the greatest number of local and international visitors and there are a number of year-end events in December that you should not miss.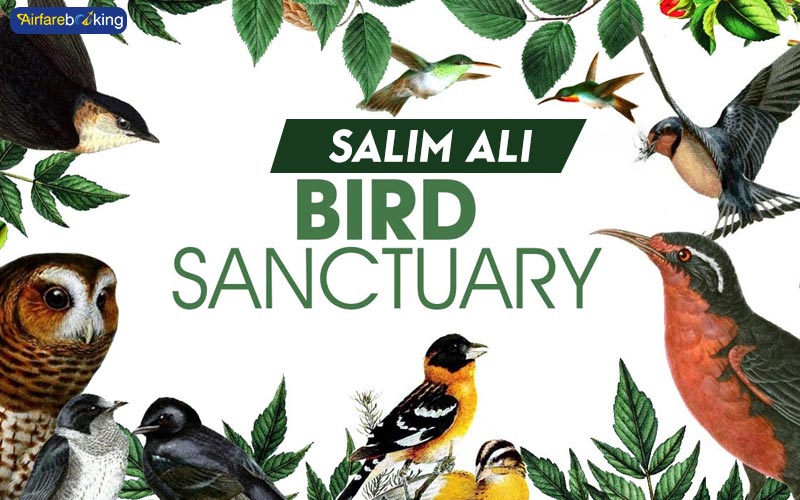 The popular Salim Ali Bird Sanctuary is located on Charao Island, which is located on the Mandovi River. If you book flight tickets from US to Goa for December, then you should visit this small and pristine island. The month of December is ideal for viewing the most colorful and rare domestic and migratory birds in the fascinating bird sanctuary. This is a popular destination for nature lovers, hikers, ornithologists, and those looking for a break from nonstop partying.
The sanctuary on Charao Island is teeming with domestic and migratory birds in December.
December is quickly approaching. What exactly are you waiting for? Plan a vacation to Goa with Aifarebooking and take a look at the most happening places to visit in Goa in December.