Top 6 Best Party Hotels in the USA….
Want to party in the USA like no other? Whether you are looking for an unforgettable vacation or just simply want to indulge yourself in a boozy night, we've got you covered. The United States of America is without a doubt home to a lively and glamorous nightlife. From world-class pubs to intoxicating bars and even compelling casinos- the country has got something for everybody. Book cheap international flights from India to US and unleash the party animal in you!
In this blog post, we are going to discuss some of the best hotels in the USA to party all night long. From glamorous nightclubs to fascinating top-notch amenities and pools, these amazing hotels have got it all. In order to bring you the most comprehensive list of the best hotels in the USA, we have closely analyzed each criterion of these hotels. So, book direct flights to USA and get ready for the adventure of your lifetime.
Now, let's take a look at the Top 6 Best Party Hotels in the USA where you can allow your inner devil to go wild and party like crazy.
1.  The Standard, High Line, New York
New York City carries the reputation of a city that never sleeps which is a good thing because there isn't time for it at The Standard, High Line. This party hotel, which is located in the famous Meatpacking District, soars 18 stories above the High Line and offers sweeping views of the Hudson and the city. Sip your way through a variety of bars or go straight to The Top of the Standard, a rooftop lounge crowded with renowned DJs and a lot of famous people, including Lindsay Lohan and Madonna. A visit to The Standard, High Line in New York is a must if you decide to take a trip to the USA.
2.  Wynn Las Vegas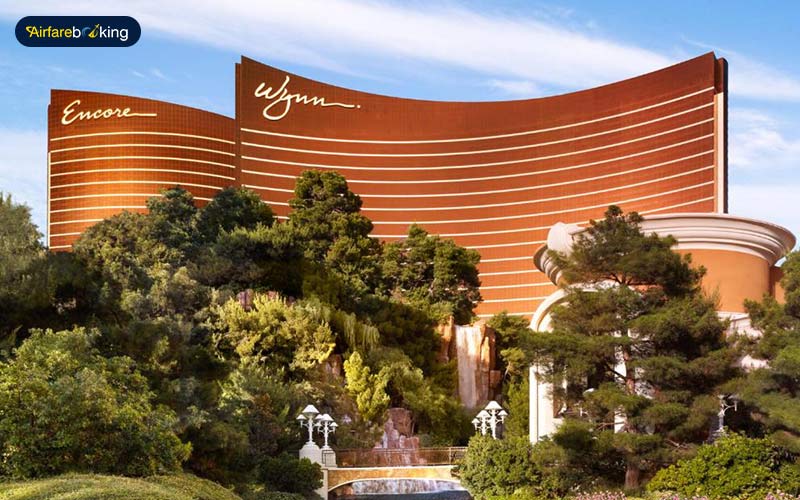 The Wynn is home to the wildly popular Tryst, a 12,000 square-foot club with a 90-foot waterfall, go-go dancers on tables, servers with prepared shots (tequila and lemon drops), a very danceable club mix, and a tonne of scantily clad twenty-somethings. The lounge overlooks the fantastical Lake of Dreams and has seating places for bottle service. Another prestigious nightclub, XS, is located next to the Encore Hotel. Try to arrive early if you are not on the guest list or you might have to wait all night to get in.
Also Read: A Detailed Guide on How to Get Cheap Flight Tickets to India in 2023?
3.  Hollywood Roosevelt Hotel, Los Angeles, California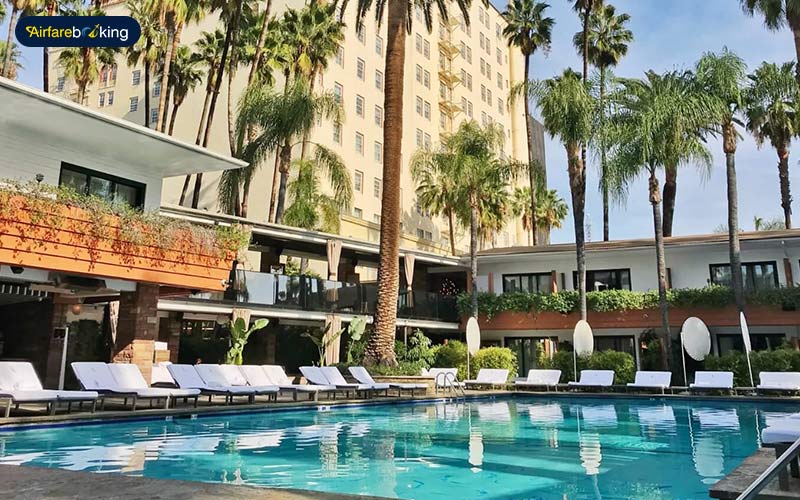 The Hollywood Roosevelt Hotel is one of the most popular celebrity haunts in Los Angeles. The magnificent Roosevelt on Hollywood Boulevard from Thompson Hotels promises to give guests a hefty dose of glitz. It is not surprising that this location is a favourite with the A-list elite given its proximity to Grauman's Chinese Theatre and the Hollywood Walk of Fame. You can meet the rich and famous at the infamous Tropicana poolside bar or Teddy's nightclub, which is frequented by stars like Justin Timberlake, Jay-Z, and Penelope Cruz.
4.  The Cosmopolitan Las Vegas
The Marquee at the Cosmopolitan features some of the top house music DJs in the world and 62,000 square feet of space, making it one of the hottest nightclubs on the Las Vegas Strip. The day club (seasonally open) includes lavish cabanas with private infinity pools. And that's just the beginning—Chelsea hosts performances by elite artists, and there are a few posh pubs like The Chandelier and Bond.  So, book direct flights to USA and get ready to party like no other.
5.  SLS Miami
The SLS South Beach has developed into one of Miami's hottest hotels since its celebrity-studded inaugural party in November 2012. The 140-room hotel offers immediate beach access, sexy accommodations, upscale dining options, cool bars, two sizable pools, and a prime location on upscale Collins Avenue. Celebrities including Jennifer Lopez, Derek Jeter, Rumer Willis (who performed with her band during the launch party), and Lenny Kravitz, who created two of the penthouses, have already been drawn to the SLS.
6.  Dream Downtown, New York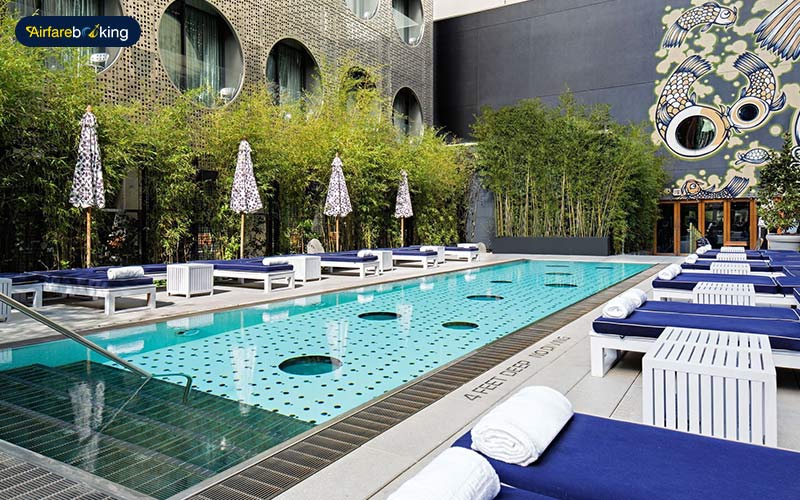 Dream Downtown's bi-level penthouse nightclub offers beautiful skyline views, however, it's the sights of famous people inside that have made it such a popular venue. To name a few celebrities who have partied here include Diddy, Robert Pattinson, and Cameron Diaz. This luxurious hotel also offers a seasonally open beach with imported sand and views of the lobby through the partially transparent pool bottom.
Thus, these were our Top 6 picks for Best Party Hotels in the USA. Whether you wanna dazzle yourself under the bright lights of the Big Apple or wanna get lost in the charming glow of Sin City, one thing's for sure the people in the USA know how to party. So, book international flight tickets to US and get ready to party like crazy.
Also Read: Book the Wrong Travel Date by Mistake? What you Need to Do