A Detailed Guide on How to Get Cheap Flight Tickets to India in 2023?
Are you keen on traveeling to India but the sole thought of expensive flight tickets gives your adrenaline a rush? Well, then we've got a solution for you. Booking cheap international flight tickets from US to India is without a doubt might be one of the most genuine concerns of your trip. The given distance and other relatable factors, make it even harder to get affordable flight tickets. So, the instant question that pops up in your head is how to get cheap flight tickets to India. Hence, in this blog post, we are going to discuss a detailed guide on how to get cheap flight tickets to India. This will not only encourage you to plan your things accordingly but also help you to save a good amount of money on your international trip.
These days everyone wants to know some useful tips that might come in handy to cut down the total cost of their flights. And we are here to tell you that even if your dream destination may appear super expensive, some smart ways can help you experience your dream destination in reality in a pocket-friendly manner. For instance not booking your flight tickets during the festive season can save you a fortune. Therefore, start tucking away your extra cash because in this blog we are going to discuss some of the amazing ways to get cheap flight tickets to India in 2023. Additionally, you can also visit Airfarebooking to get your hands on affordable US to India flight tickets and many other cheap flight deals.
Choose the Ideal Day to Book Cheap Flight Tickets to India
As an air travel passenger, one needs to be aware that certain days in a week are perfect for flying overseas. Many travel hackers suggest that choosing to take your flight during the working week can help you save a good amount of money. The cost of flights for departures during the working week, especially Tuesday has the lowest airfares. Since most of the leisure and recreational travel is done on the weekends, Tuesday is the one day of the week when travel is lean. Not only Tuesday but demand for tickets on midweek days is often low.
According to reports, flights departing on Monday, Tuesday, or Wednesday can cost the passenger 12% lower than the total price. Thus, try to book your flight tickets on these perfect days to get your hands on cheap international flight tickets from US to India.
Try Using Incognito Mode
Using incognito mode is another way to book cheap flights to India. As we know, the prices of flight tickets regularly fluctuate depending on their demand. But have you noticed that if you have your eyes on a particular ticket and have been checking it on and off for a while, its prices will suddenly increase? That is due to the website's AI algorithm being smart to notice that you might be interested in buying those tickets, so they try to charge extra from you.
Therefore, using incognito mode in Chrome can help you avoid these extra charges and show you the lowest ticket prices. Also, if you are using a browser in normal mode, we suggest you clear all of your cookies or you can simply open the website from a different browser or computer to book cheap flight tickets from US to India.
Pick the Right Time to Purchase Flight Tickets
If you are looking to buy cheap flight tickets then doing the proper research for it is always a better idea. This will allow you to educate yourself about the right time to purchase any flight tickets. After that, you can compare several flight deals and be on the lookout to find the cheapest flight. Similarly, one can also set up fare alerts for the same.
By doing so, you can get daily notifications on flight deals, discounts, and offers, which will further help you choose the best time to book a flight ticket. This process can also help you book cheap international flights that will suit your budget the best.
Opt for Non-Refundable Flight Tickets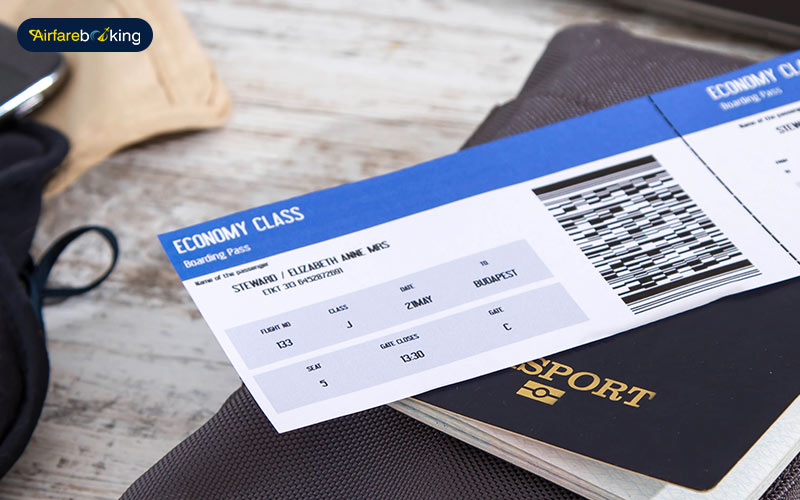 When booking a flight ticket you might have noticed that there are two types of flight tickets i.e. refundable and non-refundable. According to the surveys, it is highly believed that non-refundable are cheaper than refundable ones. Even though refundable tickets often have zero cancellation fees, we would still suggest you go for non-refundable ones. As if you are sure about your travel then opting for a non-refundable flight ticket can help you save a few extra bucks for your trip. Also, if you wanna save more on your trip then we would suggest you buy a round-trip ticket.
Book Early Get Cheap Flight Tickets to India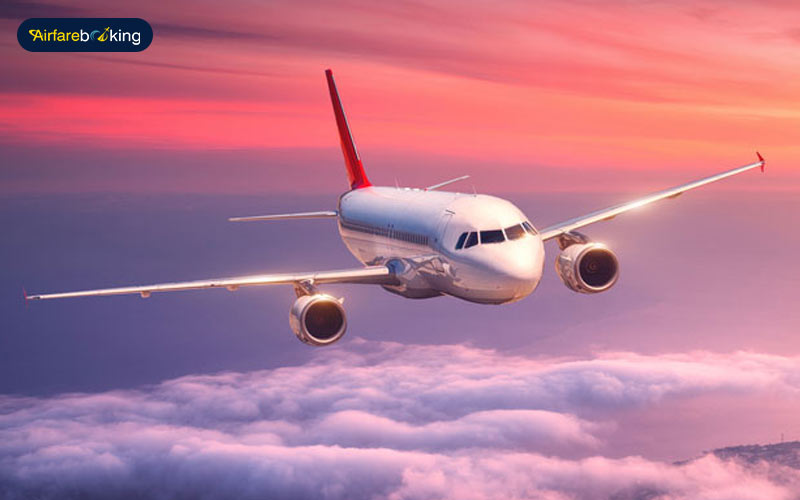 One of the most frequent questions asked by travelers is whether it is better to book flights early or last minute. Our answer: Early always. Airlines tend to increase the prices of flight tickets within the last three weeks before the departure date. Therefore, the right time to book your flight tickets is always 2-3 months or at least 30 days before the intended date of departure. Not only this but booking early flights can also let you choose your desired seat.
Airlines often post their travel plans to booking platforms at least 11 months in advance. It further provides you with the opportunity to compare the ticket prices between various travel platforms. Therefore, avoid last minute flight tickets to India and book your air tickets early.
On the Final Note
The bottom line is that you can follow these simple yet effective tips to get your hands on cheap international flight tickets from US to India. Following these aforementioned tips can help you save a few extra bucks that you can further use on your next trip. However, doing this whole process all by yourself can be tiring. Therefore, we at Airfarebooking, suggest our clients drop the constant worry of finding cheap flight tickets on us and just enjoy their trip. Book cheap flight tickets to India with us and let us help you make the most of your trip.
Also Read: Top 5 Exquisite Places to Visit in USA to Beat the Heat of this Summer