Traveler's Guide to Choose the Best Frequent Flyer Program
You must have heard the statement that says that loyalty always pays. Well, let us tell you that this statement also stands for air travel. If you are a frequent flyer then you must be well aware that traveling regularly by air is not that cheap. And in a world where time is money, who doesn't want to lessen the travel time in order to explore more exciting places? This is exactly where a Frequent Flyer Program arrives.
But how do we know what is the best frequent flyer program? Well, the answer mainly depends on your preferences. There are many options to choose from. You can simply check the advantages of several airlines such as affordable flight deals and then pick one that might be beneficial for you.
There are several top airlines that provide their loyal customers with cheap international flight deals and loyalty rewards. The main purpose of designing the frequent flyer program by air carriers is to allure more passengers and reward them for traveling regularly through that particular air carrier. Now, let's discuss what exactly is frequent flyer program and how to choose the very best.
What is Frequent Flyer Program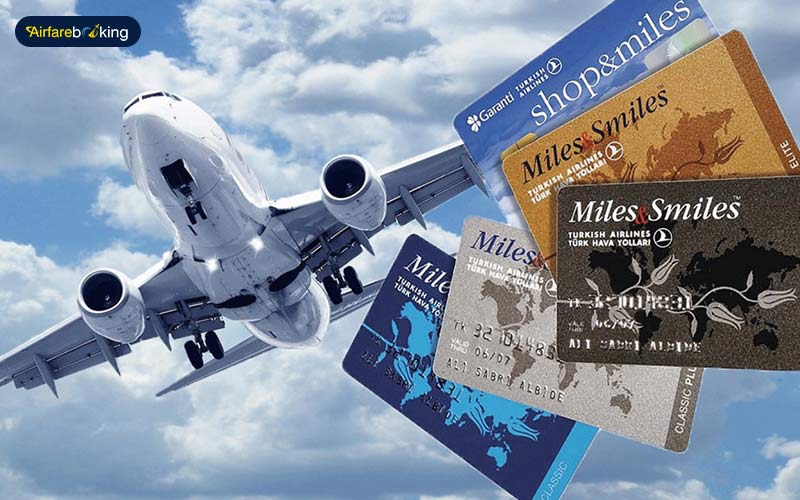 A frequent flyer program simply is a loyalty and reward system designed by an airline. In this program, the passenger will earn travel points, airline miles, or reward points. A passenger can use these points to purchase affordable flight tickets,  get access to an airport lounge, upgrade their travel category, or any other facility provided by the airlines. The simple rule is the more you fly the more you earn.
In most cases, to sign-up for a frequent flyer program, you only need to create an account on the official website of the airline. Although there are some airlines that are paired with some major credit card providers, thus you may need to get a credit card for them.
In the past, passengers use to get travel points or air miles only by flying through the airlines, which is equal to the distance they traveled. However, now the competition has increased. Nowadays every airline is doing its best in order to retain their customers.  Now, passengers can simply earn travel points or miles by making any purchase using their credit card. Other than this, some airlines might also send you alerts on any ongoing offers, discounts on when to book flights, and a lot more.
Also Read: Do Your Kids Need ID to Fly? Here's a Simple Guide
Options to Choose from for the Best Frequent Flyer Program
After knowing what is frequent flyer program, you must be wondering what are the best airline frequent flyer programs. So, here are some of the top picks that you can choose from when thinking of taking international flights from USA to India or anywhere in the world.
1.   AAdvantage – American Airlines
AAdvantage from American Airlines is one of the best frequent flyer programs in the world with a membership of more than 100 million passengers. This frequent flyer program is ideal for you if you frequently use the Chicago, Los Angeles, Dallas, and Miami airports for traveling. Either 25,000 qualifying miles or 30 qualifying segments must be completed during a 12-month period to qualify for elite status on AAdvantage. You can profit from accumulating miles with more than 1,000 partner businesses. Additionally, elite members receive four upgrades annually on American Airlines flights.
2.   SkyMiles- Delta Air Lines
Ituse to previously known as Delta Air Lines Frequent Flyer Program. SkyMiles from Delta Air Lines is one of the most preferable frequent flyer programs among US travelers. If as an air passenger, you fly through Los Angeles, Atlanta, Seattle, Detroit, New York City, or Minneapolis airport, then this is the best frequent flyer program for you. In order to achieve elite rank, you must accumulate 25,000 qualifying miles annually, or at least 30 qualifying segments. Your miles will never expire, which is the best feature of this program. Additionally, it's possible to get elite status even if you don't fly, but you'll need to use your Delta credit card lavishly to do so. In addition to 25,000 bonus miles, top elite members also receive upgrade certificates.
3.   Mileage Plan – Alaska Airlines
The Mileage Plan from Alaska Airlines is one of the most distinctive frequent flyer programs in the USA. It enables users to accrue miles depending on the distance they have traveled rather than the cost of their airline tickets. And this is fantastic news for its devoted fans, who can now effortlessly accrue more free flights and fast advance to elite status. Only 20,000 valid miles are required to achieve elite rank within a calendar year. You can earn or even spend your miles on a variety of partner airlines, including Singapore Airlines, Emirates, and others since this is not a revenue-based program.
The aforementioned are some of the best frequent flyer programs that one could opt for this year. Enrolling yourself in one of these frequent flyer programs will not only allow the passenger to enjoy benefits such as lounge access but can also let you get flight tickets at discounted prices. Also, another way to save yourself a few extra bucks is to visit AirfareBooking and book cheap international flights from USA to India.
Also Read: Top 5 Exquisite Places to Visit in USA to Beat the Heat of this Summer