8 Must-Try Indian Dishes on Your Visit to an Indian Restaurant
Indian cuisine is particularly well-known for its spices, tastes, vibrant color, unique aroma, and delicious taste. Traveling to India is like embarking on your own culinary adventure. But before you go, it's a good idea to make a list of a few items you want to try. That's why we are bringing you a list of 8 must-try Indian dishes on your visit to an Indian restaurant. So, the next time you book international flight tickets from US to India, make sure to savor these delectable culinary delights.
India has so many different foods that we couldn't possibly cover them all, but this guide will explain the top 8 so that both newbies and seasoned veterans can enjoy them. So, let's get started.
1. Chicken Tikka Masala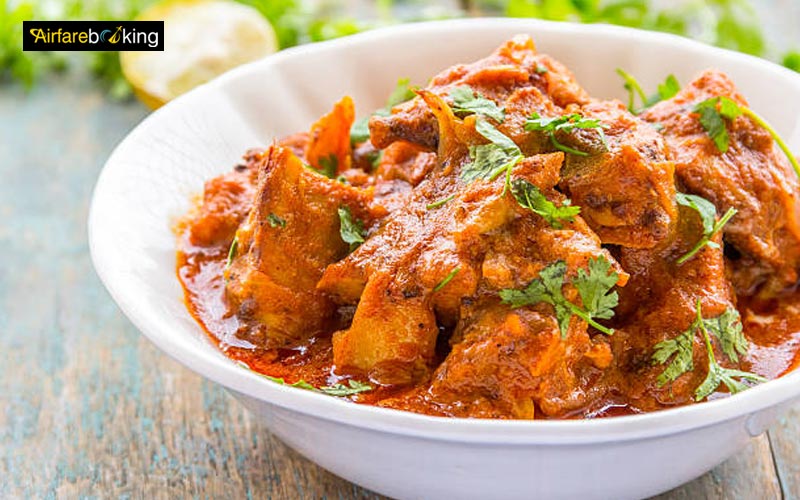 After taking your first bite, you won't quickly forget the delectable chicken tikka masala dish with its rich, creamy sauce.
The chicken is grilled after being marinated for the entire night. The tomato-yogurt basis of this sauce is flavored with garam masala, ginger, garlic, and chile. People who are unfamiliar with Indian food should start with this dish because it smells excellent, contains traditional Indian spices, and is the ideal dish to try initially.
Chicken tikka masala is typically served with either basmati rice or naan bread since these two dishes are great for soaking up the sauce.
2. Butter Chicken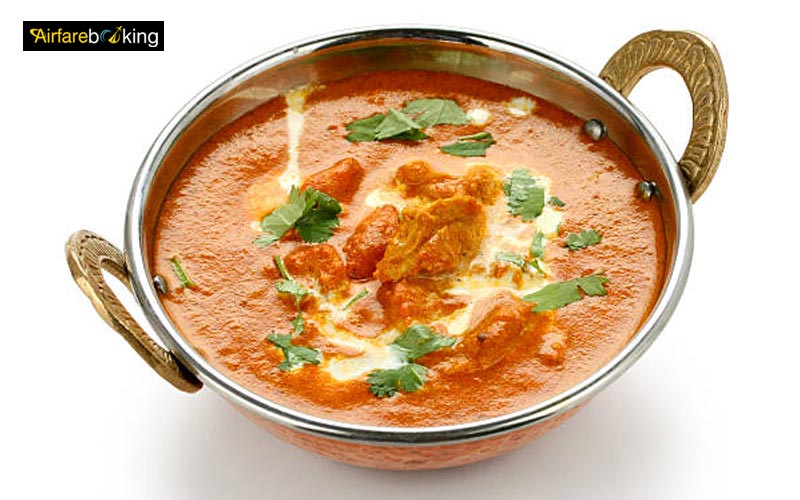 Butter chicken, which is adored for its creamy qualities and delectable flavors, is one of the most popular Indian dishes among both Indians and Westerners. This dinner features a lot of classic Indian flavors despite typically not being spicy.
Punjabis in particular love butter chicken, which is especially peculiar among North Indians. Nothing compares to the thrill of dipping a crisp garlic naan into the wonderfully thick gravy while sipping a cold beer.
The chicken in this meal is frequently made in a tandoor, a kind of clay oven. The chicken is then covered in a rich, thick sauce to make this delectable dish.
3. Biryani (Spiced Rice with Meat)
Biryani is the all-time favorite food of Indians. This is a result of the about one hundred various types of biryani and their exquisite flavors. A biryani can be made using rice, spices, a variety of vegetables, meat, nuts, dried fruits, or paneer.
You can order biryani as a vegetarian dish or with chicken, mutton, or seafood as the main course. To give the rice a taste, a mixture of spices including garlic, turmeric, chiles, cardamom, coriander, and others is added. As desired, meat and eggs can be added.
4. Chana Masala
This popular street food and home-cooked treat, also known as chole bhature, is one of the most well-liked in the country. This meal can be eaten for breakfast, lunch, dinner, or as a late-night snack. It is extensively promoted in North India, particularly Delhi.
Chana masala is typically served with bread at street food vendors, but it is also on the menu at restaurants all around the country. Chana masala is a flavorful, relatively nutrient-dense dish that offers good flavors, vitamins, and protein.
This meal is typically eaten with puffed bread called a puri or bhature. Chutney, pickles, and onions are served on the side to enhance the flavor. Additionally, you can visit Airfarebooking to book online flight tickets from US to New Delhi.
5. Masala Dosa
A cooked dosa is a thin bread that resembles a crepe. Instead of the usual flour, the main ingredients are fermented rice and black lentils. Usually, dosas come with a potato or spice stuffing. Popular toppings for dosas include coconut chutney and the vegetarian stew sambar.
Although they have spread to other parts of the country, dosas are mostly consumed in South India. Dosas are frequently consumed for breakfast, but they also make delicious snacks and light meals.
6. Rogan Josh
Rogan josh is a staple of Kashmiri cuisine and was first brought to India by the Mughals. Lamb chunks are simmered in a gravy comprised of yogurt, caramelized onions, garlic, ginger, and flavorful herbs like cloves, bay leaves, cardamom, and cinnamon.
The dried Kashmiri red chili powder that is used in large quantities gives the sauce its vibrant red color. The spice in the meal is more of a smell than heat, and it is frequently moderate enough for Western palates that may not be accustomed to spicy flavors to enjoy.
7. Tandoori Meats
A tandoor, a cylindrical clay oven that is widely used to cook meat, vegetables, and bread, can achieve an interior temperature of 900°F. Tandoors impart a lovely smokey flavor to dishes that gas cooking cannot.
Even though many dishes can be cooked in tandoor, it would be sinful to overlook the tandoori meats, the most popular of which is Tandoori Chicken. Tandoori Chicken is first marinated in yogurt and spices for an entire night before being cooked in the clay oven, which gives the dish a smokey flavor.
8. Chicken 65
A fried chicken dish known as "Chicken 65" is well known for its heat and rich flavor. The dish is thought to have gotten its name from the 65 different spices that were used in the recipe, which comes from a well-known hotel in Chennai, India.
The chicken must first marinate in a mixture of spices, including red chili powder, turmeric, ginger, and garlic, for at least an hour before the dish is ready. After being coated in an egg and cornmeal batter, it is deep-fried. When the chicken is done frying, it is taken out of the hot oil and dipped into a hot yogurt sauce before being served.
So embark on a culinary adventure and enjoy these eight mouth watering Indian dishes while you're in an Indian restaurant. And if you're considering traveling to India to try these delicacies, don't forget to check out Airfarebooking to book cheap flight tickets to Mumbai from US and to make your culinary experience even more enticing.
Also Read: Culinary Delights: 6 Life-Changing Food Experiences in India