Important Steps to Follow Before Booking USA To India Flights
Are you a first time flyer from USA to India? If yes, then there are certain steps that you must be aware of in order to have a safe hassle-free travel. First time flyers often get worried and confused about so many things such as which flight to book and when to book. So, we are here to help you out. In this blog, we are going to discuss some of the important steps that you need to follow before booking USA To India Flights. So, read on.
India is one of the top tourist destinations in the world. People from all around the globe travel to this country to experience its unique culture, delicious local cuisines, different traditions, and so much more. A trip to India is not only an enjoyable wild experience but also a very cost-efficient international trip. One can easily book cheap international flights from US to India and still save a fortune.
We know that there are many doubts in the passenger's head especially if they are a first time flyer. So, in this further part of the blog, we are going to discuss some of the important steps that you can take before booking USA To India Flights.
Using Incognito Mode
Yes, going private matters! One of the most common mistakes that you can do is to search for airfares directly on the web. This further provides information to the airline's sites which results in a pull-up in prices evetime you search them. This is mainly because of the cookies. Thus, always make your searches in incognito mode. Using a private window will give you unbiased and rational results and will only show you the original prices for any international flight tickets from US to India at that time.
How Much Does the Flight Ticket Cost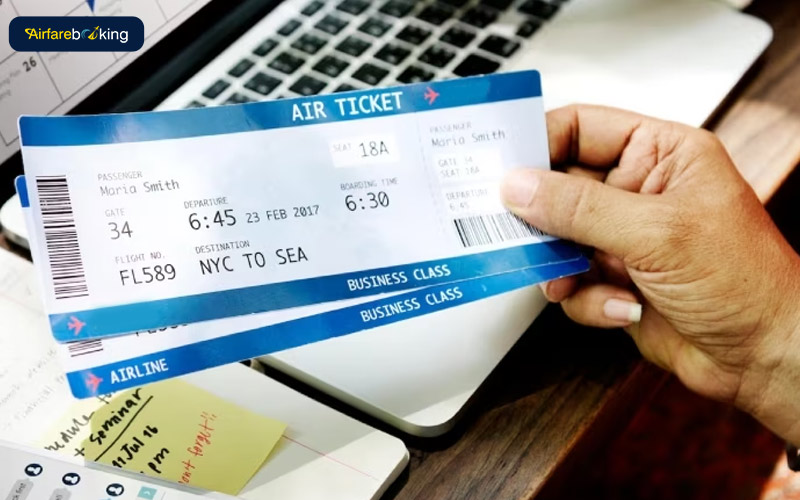 There are many factors that can influence the price of an air ticket. But the main factors are the airlines that you are booking and the class of the flight. The other factors which might affect the cost of your air ticket are the month that you are planning on traveling, your sources, or mainly the destination. You can check the flight rates from various sites and then compare them on different websites. Or for a better option, you can simply visit AirfareBooking where you can easily get affordable US to India flight tickets and save a few extra bucks.
Most of the time the flight rate from USA to India are affordable especially if you are flying off-season. However, charges will vary if you opt for first or a business class during the season of travel. Business or first class will indeed cost you more than economy. But if you are looking to get world-class amenities and top-notch services, then this is your cue. However, if you are looking for a budget-friendly trip, then we will suggest you go for economy or premium economy class. Also, try avoiding booking your tickets during any festive season, because the airfare will increase because of the higher demand.
Which is the Best Flight to Book?
There are several options for flights to book from USA to India. Some of them are United Airlines, Emirates, Air India, Etihad, Qatar Airways, Lufthansa, and Singapore Airlines. You can go for any one of these airlines as they all are best in their own way. Like if you want to travel in economy class then Singapore Airlines might be your best option, for non-stop journeys you can go with Air India, and if you are looking for comfortable seating then choose Emirates. You can simply compare the price charts of these airlines from online portals and book the most affordable US to India flight tickets.
How Many Hours Does It Take?
The total air travel distance between the USA to India is approx 8,448 miles. The total time basically depends on the source and destination to which you are flying. Let's take an example: if you are flying from New York to Delhi non-stop, it will take around 16 to 19 hours. So, it can at least take around 40 hours or more if you are traveling with an airline that includes stopovers. So, now you can estimate the time of your travel and make your plans accordingly.
Try to Book in Advance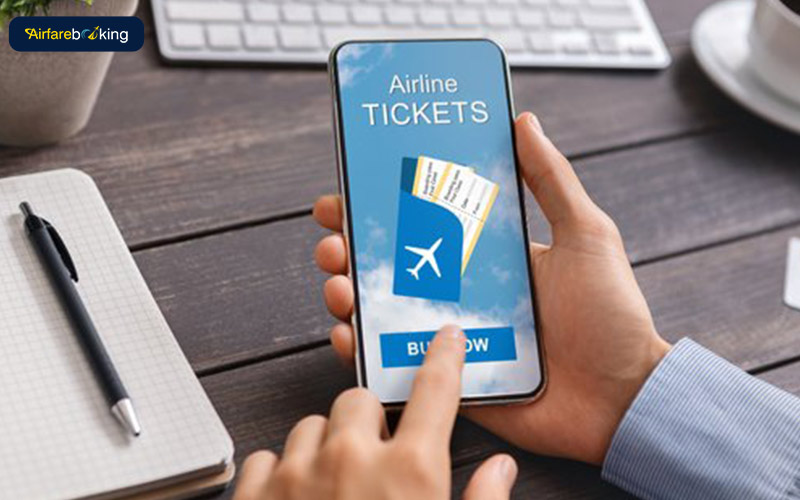 Booking the USA to India flight tickets in advance can help you a lot. Booking flight tickets in advance is basically your getaway to get cheap international flights from US to India. So, if you are already making a plan to travel to India, try booking your flight tickets at least 3-4 months in advance and you'll be surprised by the prices of the tickets. On the other side, if you'll go for a last minute flight ticket then it may cost you a lot.
How to Book a USA to India Flight?
Now, here comes the main part. Search for flights in incognito mode and check the cheapest month or day to fly. If you are looking for a more affordable flight, you can simply book a connecting flight as it is cheaper than the direct flights from USA to India. You can simply book a flight by entering details of the source and destination and then the flights that suit your time. Once you've decided on the right flight, you can buy the ticket.
Remember to take a print of your booking confirmation and have it with you to the airport on the day of your flight. Also, make sure you follow the "24-Hour Rule" and check the details of your flight again and if you happen to find another flight at a lesser price then you can simply rebook the flight without any penalty.
Types of Flight Tickets
There are two types of flight tickets:
Refundable
Non-Refundable
If you are unsure about your plan then you should probably go with refundable tickets. As you can cancel your flights and get your money back.
However, if you are 100% sure about your plan, then go for non-refundable tickets. Also, non-refundable tickets cost way less than the refundable ones.
Other Important Factors to Remember
Try to pack your luggage properly.
Keep a soft copy of all your documents with you.
If possible, try to make payments through credit cards to earn great credit points.
Thus, these are all the important steps that you should follow before booking USA to India flights. By following the aforementioned points you can definitely book affordable US to India flight tickets and enjoy your trip to the fullest.
Also Read: Book the Wrong Travel Date by Mistake? What you Need to Do