Top 9 Tips to Stay Warm During Your Winter Travel across India
Traveling during the winter is not an easy task. It is true, especially for the Indian winter. It can be quite challenging to stay warm here. From finding flight tickets to India to packing your clothes and looking after yourself during the trip, you have to take care of everything.
However, all this trouble is worth experiencing as you get to see the beauty of India during the winter season. From snow-clad mountains to the cool breeze and mouth-watering-delicacies, everything is perfect. Therefore, to ease your worry a bit, we have come up with some fantastic winter travel tips.
These tips should prepare you to face the winter weather in India and have a wonderful vacation. Have a look:
1. Pack Accordingly
Packing is, for sure, an essential part of any trip. Be it any weather conditions; you need to pack well for your stay in India. Also, the weather conditions here vary drastically. Therefore, always make it a point to be sure about the expected weather conditions of your destination. You have to research in advance for it.
For many regions in India, wearing a single jacket will not be enough during the winter months. Thus, pack your luggage accordingly. Also, make sure to pack smart. You do not want to waste your efforts in finding the cheapest flight tickets by increasing the weight of your luggage.
2. Protect Your Toes and Fingers
This is the other thing that is sure to help to keep you warm during your winter travel across India. For your hands, you can choose insulated mittens and gloves. Also, depending on the weather conditions, you can plan to wear a thin wool liner beneath these.
Further, you can choose between mittens and gloves as per your choice. Although mittens are warmer, they make it harder to do the tasks. Whereas, the gloves will help you do your work efficiently. You can decide between the two by considering your destination in India.
Furthermore, along with your hands, you need to keep your feet warm too. For this, you can opt for thick socks. The thickness can vary as per the weather conditions of your place of visit.
3. Keep Your Head Covered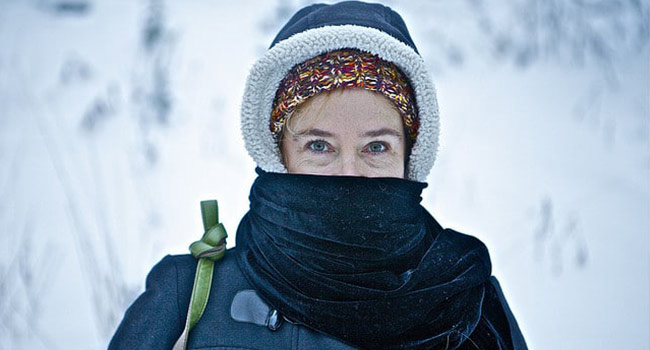 Covering your head and neck in the winter is a great idea. Also, doing so will prevent you from catching a cold. Further, the head, ears, and neck have very little fat and, therefore, less insulation. Thus, this makes this step necessary for your winter travel across India.
So, along with looking for some India tickets, make sure to get yourself a cap and a muffler too. These winter accessories are sure to keep you warm during your trip.
4. Choose Layers Over Thick Woolens
Instead of stuffing yourself with thick woolens, you can opt to wear multiple layers of loose clothing. This is because these will provide you much better insulation as compared to the thick and bulky ones. Also, layering helps you pack your luggage more effectively.
Further, they will help prevent overheating, thereby managing your body temperature. Thus, you can comfortably accommodate changes in your activity and the weather conditions easily. So, as the day progresses, your clothing choices will not limit you from having fun.
Thus, lightweight layers are the way to go when visiting India during the winter season.
5. Ditch Your Cotton Clothes
Always make sure to choose wool over cotton fabric for your layers. Woolen fabrics rule the winter season. However, make sure not to opt for the bulky ones.
Besides, the refinement in this fabric technology has made it a better choice for the cold weather. Not only is it comfy but also durable. Further, it is environmentally more sustainable. Wool base layers are not scratchy these days. So, you can easily carry it.
Although a little costly, woolens are suitable investments for the reason that they last longer than synthetic clothing items. Thus, this winter ditch the pieces of cotton for your next winter trip to India.
6. Invest in Good Boots
Further, along with looking for amazing travel deals online, look for some good boots for your winter travel as well. In case you are visiting a snowy area, you must invest in a pair of snow boots.
The surface area of our feet is large. Also, they have a lot of blood cells and are at the end of our limbs. Therefore, they get cold faster. These boots are sure to help you keep your feet warm. Further, by doing so, you will also help yourself stay warm as it will help warm up the rest of your body too.
Thus, investing in some winter boots is an excellent idea.
7. Do Not Forget to Hydrate
We understand that drinking water during winters is difficult. But, the fact that doing so will keep you warm will amaze you. It is easy for the body to circulate blood even to the extremities when it is hydrated.
Thus, keep drinking water for proper hydration. However, avoid tea, coffee, and other carbonated drinks as they will dehydrate you further. The same goes for alcohol too.
8. Use Food to Stay Warm
In order to keep up with the freezing temperature outside, your body needs some fuel. It uses it to keep your internal heating system working. Thus, make sure to eat high-fat munchies like chocolates, nuts, and cheese. The slow-burning fuel from these will keep your body going in the cold winter.
Thus, keep snacks handy and have them whenever you feel a chill or are fatigued. Doing so is sure to keep you warm and cozy.
9. Get a Flu-Shot
A flu-shot before your trip can be very beneficial. Thus, after booking cheap round trip flights to India, make sure to get one.
Weather changes and the stress of moving around can affect your immune system. Further, falling sick then is very common. But, trust us; winter is the worst season for this, especially when you are on holiday. We are confident that you would dread missing the snow and skiing on your trip.
Thus, make sure to get vaccinated two weeks prior to your journey.
Make sure to follow these tips the next time you book a flight ticket to India. These are sure to help you stay warm throughout your winter travel across India.