Enjoy the Tulip Festival in Asia's Largest Tulip Garden
Plan your trip to "Paradise on Earth ", Jammu and Kashmir, which is known for its white snow-capped mountains, plentiful flora & fauna, and magnificent sceneries. Whether it's your honeymoon trip or a weeklong getaway vacation from the daily mundane life, Kashmir offers picturesque landscapes and a plethora of adventure sports for everyone to enjoy their favorite activities like trekking and more.
Jammu and Kashmir is a Union Territory of India with Srinagar as its capital city. The city of Srinagar is popular among travelers from around the globe and Asia's largest Tulip Garden – The Indira Gandhi Memorial Tulip Garden attracts thousands of flights from around the globe. Let's have a look at the highlights of the Tulip Festival in Srinagar, Kashmir while you book your cheap international flights from US to India with veteran travel agents working with us at Airfarebooking.
Tulip Garden in Srinagar
The Tulip Garden is named after the former president of Indira Gandhi and is called the 'Indira Gandhi Memorial Tulip Garden'. It is spread in about 30 hectares overlooking the Dal Lake in Zabarwan Mountains' foothills. It is located in close proximity to Srinagar's main city center, Lal Chowk (8kms) and is about 17 km from Srinagar Railway Station. Here you can find more than 1.5 million Tulips blooming each year with other species of flowers like daffodils, hyacinths, and ranunculus. Plan your visit in the seven-terraced garden equipped with modern infrastructures like free Wifi, fountains, open-air cafeteria, washrooms, kiosks, and decorated stalls. Each section of the garden is designed in a unique way by the gardeners hosting different varieties of delicate Tulips like strong gold, candela, kung fu, early harvest, ile de france, etc. Tulips are considered delicate flowers that require particular climatic conditions to bloom and the climate of Kashmir in March is perfect for them. They are among the first flowers that bloom in Kashmir Valley. This also marks the beginning of the annual Tulip Festival in Kashmir.
Tulip Festival in Kashmir
The then Chief Minister of Jammu and Kashmir Ghulam Nabi Azad inaugurated the Tulip Garden in 2007 to promote tourism and horticulture in Kashmir. The tulip Garden opens in March and stays open for tourists till the end of April and then it closes off for the rest of the year. Enjoy many programs like cultural events, music shows, and food festivals organized by the Government of Kashmir for tourists to indulge themselves in and keep themselves entertained. 
Tulip Garden is loved by Bollywood directors as many films like Aiyaary, Raazi, and many others. The festival is celebrated for 30 days and dates can be extended by the managing authorities if the climate remains cool with the temperature below 20 degrees centigrade. Other than the tulip garden there are many places that you can visit in Kashmir during March and April. Have a look at these amazing places and book cheap flights to India from US  on Airfarebooking to get the best deals on your international flights. 
Botanical Garden –

Jawahar Lal Botanical Garden hosts a variety of about 15,000 ornamental plants and collections of oak trees with Kashmiri tropical plants. 
Cheshma Shahi –

Cheshma Shahi is a lovely Royal spring and remnants of the Mughal Period in Kashmir. It is famous for the pristine spring flowing from it.
Pari Mahal –

Pari Mahal or the Palace of Fairies build during the Mughal Period and is a monumental place showcasing Mughal architecture.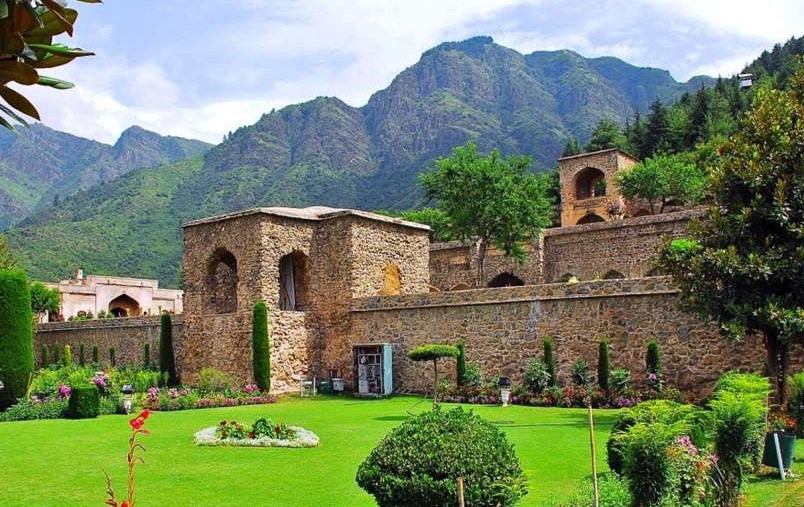 These three are the places that you can forward to when visiting Kashmir for the Tulip festival. Airfarebooking wishes for you to have a safe trip with your family. Kashmir is well connected to other parts of the nation by air, rail, and roadways. If you are planning a trip to Kashmir in India from the USA then you should book your flights well in advance to get the best deals and lowest prices on your flight tickets. You can reach Kashmir by booking flights from any part of the country. If you are looking for the best road trip experience then book flight tickets from US to Chandigarh for your vacation. Book a car or bike from Chandigarh and enjoy the heart-capturing views on your way to Srinagar.
Read More :- Best places in Leh Ladakh to explore in this summer holidays