A travel blogger is also known as a travel writer and is someone who travels around the globe and writes about their experiences and adventures. There is no academic qualification required for travel blogging you just need to accumulate experience on a number of levels and upload all of them to a blog. As a travel blogger, you need to save money on your travels, you need to find affordable business class travel deals to fly aboard. Airfarebooking can help you with that because we provide the lowest airfare available on many international airlines. 
As a travel blogger, you might be looking for a thrilling and adventurous trip or healing and spiritual experience, given below are some places in India that every travel blogger from America should visit:
Agra
Taj Mahal in Agra needs no introduction, it is the finest monument portraying devotion, love and is a very popular tourist attraction.
For any tourist or travel blogger, it is impossible to visit India and not visit the Taj Mahal. Agra is a city brimming with heritage and culture, this city also offers multiple sites for bloggers to revisit the past and enjoy the unique architecture of the Mughal Dynasty. Along with Agra Fort, Taj Mahal, Kinari Bazaar and various gardens around the city are must-visit places for tourists.
Ladakh
This beautiful city is situated in the Indian state of Jammu and Kashmir, Ladakh should be on top of the list of travel bloggers should visit while in India.  It is also referred to as "Little Tibet", due to its beauty and culture many locals, tourists, and bloggers are attracted to Ladakh in Northern India. 
In addition to the stunning monsoon, places like Leh Palace, Shanti Stupa, and Pangong Lake make up some of the most astonishing and amazing places you will visit in India. These places give travelers a chance to encounter the booming tradition and culture of Buddhism.
Rishikesh
Rishikesh is a spiritual hub and offers beautiful valleys, hills, and lakes to every traveler. It is an ideal place for tourists to appreciate a healing and spiritual experience in form of many great temples as well as ashrams.
For travel bloggers and music lovers from America, "Maharishi Mahesh Yogi Ashram" is a place of great importance because The Beatles visited the place in the 1960s. Not just for yoga and meditation but Rishikesh also has some great tourist sites offering row boating, bungee jumping for thrill and adventure seekers. You can now find last minute flights from USA to India at a very low airfare on airfarebooking.com and make your trip to India a success. 
Munnar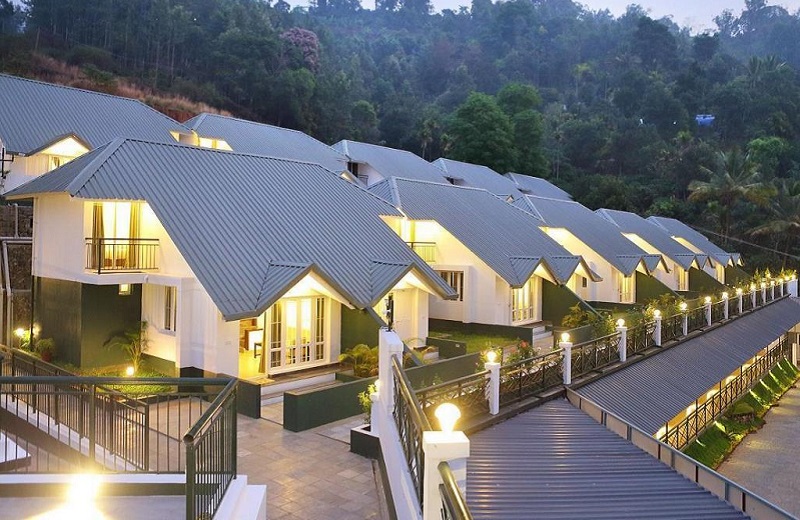 Far away from all the hustle and bustle of city life, Munnar offers a sense of peace and calmness. Surrounded by vegetation and greenery, it is popular for its tea gardens as they offer multisensory experiences to bloggers. Mountains and hills in Munnar also make it perfect for trekking and hiking to Anumudi. 
Tea museum, Kundala lake, wildlife sanctuary, and Marayoor Sandalwood forest are a few major attractions of the city. Mild weather, tranquil and beautiful environment make it the perfect place to enjoy nature from up close. 
Andaman and Nicobar Islands
Whenever you are on vacation in India, Andaman and Nicobar Islands are worth visiting. Luxurious resorts, delectable seafood, and water sports are only a few of the major attractions of this colorful and amazing destination to keep travel bloggers hooked. 
While offering a little of everything, these islands provide a genuine adventure and experience for a lifetime. From elephant safari to sea walking, lovely beaches to lounge on, there are so many amazing things you can enjoy here as a travel blogger.
We at airfarebooking.com always provide low airfare on various international airlines and our team of travel experts always makes sure to provide comfort, safety, and security for your trip. Now find affordable US to India flight tickets without any hassle and enjoy your trip. We are 24/7 available for your help, you contact us for any queries or information on flight bookings.
Also Read: The Impact of Omicron on Airfares | Airfarebooking