Staycations – The Hype amongst Travelers for 2022
Humans adapt and evolve through time. The pandemic struck the whole world devastatingly, but thankfully we have recovered considerably from the global threat. The industries have changed their outlook to working more efficiently and now popular travel itineraries include "Staycations" and "Workcations". After the lockdowns when people wanted to refresh themselves, the nearby attractions were a great way to relieve the pent-up frustration. And soon, staycations became a norm for travel enthusiasts. Airfarebooking offers amazing international flight tickets from US to India for you to return home and indulge in eternal bliss as you explore the locally popular places. India is home to many natural words and picturesque sites making it the perfect place to enjoy your Staycation. But what is this "Staycation"? Scroll down to see more about the newly popular travel style and how you can have a blast during the next weekend's getaway. We bring answers to all your questions with suggestions of some amazing places for your first "Staycation". 
What is "Staycation"?
The word "Staycation" is used for a vacation spent at home. But with everyone staying at home during lockdowns, it has earned another meaning. Staycations now refer to one-day trips or weekend getaways from your home. If you can find something exciting near your home, whether it is a beach or a trek, you're ready to take an impromptu trip. Dive into the latest ways of traveling and share your stories with the world. Though the trend of staycations started during the financial crisis of 2008-09, it is not wrong to say that the COVID Pandemic has given a boost to this. 
The advantages of exploring nearby attractions have made small and short distance vacations a norm. People are rather reluctant to take leave for many days and enjoy the short duration of refreshing vacation breaks. This has also given a boost to the tourism industry of villages and outskirts as after a hectic week of the city's hustle-bustle, the calming winds of the rural side feel amazing. Though international travel is still very popular, the heavy restrictions and preventive measures proved to be a boon for domestic travel agencies. The trend set during the first opening phase of lockdown has become the most popular travel trend for 2022. Many people who returned home in India from abroad have shared positive reviews for Staycations. If you or your loved ones are looking for last minute flight tickets to India then use Airfarebooking to get the best travel deals online. 
If you have not yet decided to visit somewhere this weekend then also there is no need to worry as we bring you the list of amazing places near the major metropolises of India. Let's have a look at where you can enjoy some "You" time during your time off. 
Staycations near Delhi
The Westin Sohna Resort and Spa

ITC Grand Bharat

The Roseate New Delhi

Neemrana Fort Palace

Alila Fort
Staycations near Mumbai
Fazlani Natures Nest, Vadgaon

Anchaviyo Resort, Palghar

Moonstone Hammock, Karjat

Hotel Uran Plaza, Raigad

Tropicana Resort, Alibaug
Staycations near Chennai
IndECO Resort, Mahabalipuram

The Park, Anna Salai

Surf Turf, Kovalam

ITC Grand Chola, Guindy

Somerset Serviced Apartments, MRC Nagar
Staycations near Bangalore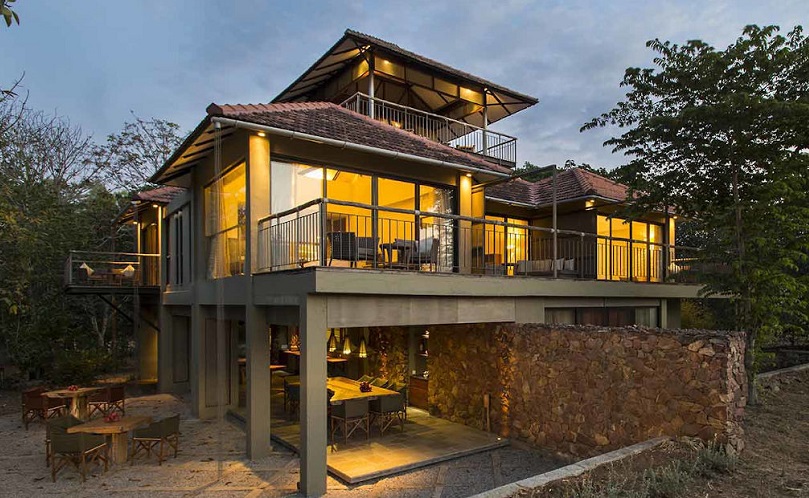 Kaav Safari Lodge, Kabini

Country Club Wildlife Resort, Bandipur

Magnolia Estates, Virajpet

Jungle Retreat, Masinagudi

The Hills, Sakleshpur
We hope that you get to enjoy these amazing places at least once in your lifetime. Also, Airfarebooking brings you amazing deals to book cheap flights to India from US. We hope that you enjoy your Staycations to the fullest.
Read More :- Top 7 Reasons to Explore North-east India