If you want to visit a place with all types of tourist destinations, consider India for your next trip. Different states in India are known to entertain tourists differently. Some are famous for their natural wonders while others for their history and architecture. Thus, India is a must-visit and unique travel destination.
Here are a few reasons that keep you thinking about planning your next trip to India.
1.An Affordable Destination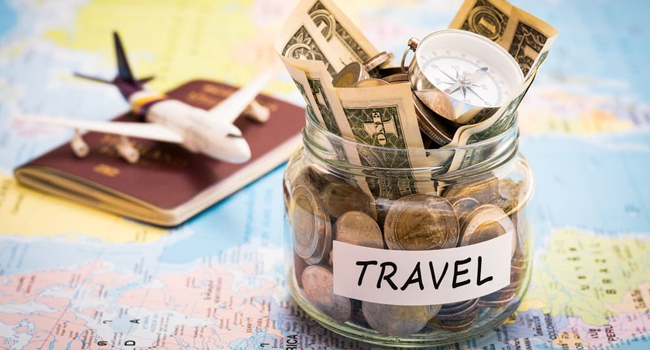 Did you know that India ranks 10th in terms of price competitiveness? The value of the Rupee is cheap as compared to the US Dollar. Therefore, a trip to India is actually affordable.
Furthermore, cheap flights to India are readily available. Moreover, even luxurious accommodation is relatively reasonable. You can eat out and get around at a small cost. Thus, visiting India will not burn a hole in your pocket.
2.Atithi Devo Bhava
India is famous for treating its visitors with the utmost joy and respect. People in India are firm believers of the slogan "Atithi Devo Bhava." This Sanskrit phrase means that the guest is God. Thus, people here are always ready to help tourists.
As per the Indians, it is a great honor to have a guest. Therefore, they can even go out of their way to make them happy. You will not find a match for Indian hospitality anywhere in the world. Also, to experience this at its best, you can opt for a homestay in India.
3.Mouth-Watering Delicacies
India is famous for many things. But, out of all these, Indian food is a thing which should not be missed at any cost. The food here is tasty and delicious. It ranges from the finger-licking and spicy street food to the yummy multi-cuisine restaurant food.
If you have booked airline tickets to Delhi, India, you are in a bit of great luck. The capital city of the country is a place where you can find numerous varieties of food to relish on.
Furthermore, finding food in India is not a problem. You can find food stalls and restaurants in every nook and corner of the country. Besides, each state has its unique food items. Just think of all the varieties of food you will get to taste here. Amazing, isn't it?
4.A beautiful Country
If you are a nature enthusiast, India is just the place for you. Waterfalls, rivers, lakes, hill stations – name any and India has all. These natural and beautiful destinations will make you feel at peace.
Thus, if you want to feel close to Mother Nature, you need to visit Indian at least once in your lifetime. The atmosphere and views at waterfalls will make you want to spend your entire life there. Whereas, the hill stations will help you escape the scorching summer heat.
5.Rich History
India is known to have a rich past. It is one such country which has seen rulers of varied origins. Thus, it is famous for its numerous historical monuments. Also, the architecture of these is impressive.
If you are a history enthusiast, consider visiting India. The Taj Mahal, Sheesh Mahal, Red Fort, Jantar Mantar, Bara Imambara, and Golden Temple are some of the places you can visit in India.
6.Shoppers Paradise
Another thing that you will love doing in India is shopping. You can find many shopping sites near all the tourist places. Further, the things available here are unique and beautiful. The significant items that you can shop in India include clothes, artifacts, handlooms, handicrafts, souvenirs, etc.
Thus, if you are planning to visit any city in India, do shop there. We are confident that you will find shopping here interesting and exciting. However, always remember that you need to bargain a little.
7.Amazing Wildlife
India is one such place where you will get to experience fantastic flora and fauna. The wildlife here is sure to attract you. You can experience different types of safaris here. These include desert safaris and wildlife safaris, etc.
Also, you are sure to find a lot of national sanctuaries and wildlife reserves here. Furthermore, you will love the tiger safaris here. It is sure to give you a memorable experience.
You can book flights to Jaipur to experience the famous desert safari. Also, you can enjoy these with not only jeeps but also camels. How exciting, right?
8.A Multi-Cultural Land
India is among the few places in the world with numerous cultures. Each of its states has different traditions and customs. Therefore, people celebrate year-round festivities here.
The rich culture and heritage of India can be seen in the different kinds of celebration here. You are sure to catch a festive celebration whenever to visit India.
9.Place for Adventures
India is an ideal place for you to visit if you are an adventure junkie. Various sites like Rishikesh, Himalayas, and Goa can offer you with different adventure sports. Therefore, visiting India will ensure you a trip worth remembering.
Further, you can visit North India to visit the nearby Himalayas. Also, you can plan a trip to different valleys, mountains, and rivers. Bungee jumping, scuba diving, trekking, dune bashing, and paragliding are some adventure sports that you can experience in India.
10.Land of Spirituality and Harmony
If you are a spiritual person, we are sure that you will love India. You can find numerous temples and shrines here. Thus, you can visit this beautiful country for a peaceful and pleasant environment. Also, you can find your inner peace by practicing yoga and meditation.
Furthermore, even the calmness of the gurudwaras, mosques and the temples is sure to please you. The Golden Temple in Amritsar is a must-visit place in India.
11.A Lavish Kingdom
You can find luxurious accommodating in India at pocket-friendly prices. Also, there are many resorts and hotels close to tourist attractions.
You can spend a fantastic trip here in these lavish resorts. Further, these accommodations are well maintained, and there are chances of you finding some cheap deals here. Also, they will provide you with every facility so that you can feel at home.
12.Vivacious Nightlife
In India, you are sure to find a lot of hustle and bustle not only during the day but also at night. It comes alive even during the nights. This happens especially in the metropolitan cities of India.
During the night, you can find party lovers in the best nightclubs and discotheques here. You can enjoy yourself at these party spots. Thus, let yourself loose amidst the glistening lights and foot-thumping music beats.
So, you can dance all night to enjoy yourself. Alternatively, you can spend the evening with your friends in the evening or dine out. Or, you can jam with locales.
We can provide you with innumerous reasons to visit India. However, we have listed only the best ones. Therefore, to satiate your wanderlust, book cheap flights to India and get ready to explore your next trip to India..