Eco-tourism Travel: Visit the Top 5 Greenest Cities in the World
Living a sustainable and environmentally friendly lifestyle is very crucial. As with each passing year global warming is breaking more and more heatwave records. More people are now discovering that going green is easier. And while some people might hesitate in front of the plethora of trash cans that now line every major metropolis, unsure of which one to discard their leftover quinoa in, there are a heartening number of towns and nations that are prepared to ride this green train. And if you are also one of those travelers who are prepared to go green, then book the cheapest air flight tickets with AirfareBooking and check out these 5 greenest cities in the world.
A "green city," a city that prioritizes sustainability and environmental friendliness, works to address climate change by offering resources, collaborations, and a platform to minimize its environmental impact. These creative designs seek to enhance housing density, minimize emissions, increase recycling, decrease waste, and increase open space while simultaneously promoting the growth of sustainable local businesses.
These urban areas serve as examples of how building denser, greener, and more livable cities can enable the enjoyment of cutting-edge city culture. So, get ready to book international flight tickets and visit the greenest cities around the globe. The Top 5 Greenest Cities in the World are listed below.
 The Top Greenest Cities Around the Globe
1.   Copenhagen, Denmark
Copenhagen, Denmark's capital, is located on the island of Zealand's eastern coast. The coastal city was recognized for its climate friendliness by the 'Ecologist' magazine as Europe's coolest green city. Copenhagen, along with its residents, has long prioritized sustainability since it is ingrained in the city's culture and basic public policy. The city has received numerous honors throughout the years for its eco-credentials due to its widespread recognition for its cutting-edge environmental planning and legislation.
Copenhagen is the greenest city in Europe thanks to its environmental planning, which includes infrastructure that encourages bicycling and walking rather than driving and a water quality warning system to track pollution levels. The city is still working towards its goal of being carbon-neutral by 2025 after becoming the first in the world to enact a mandatory green roof policy for regulating the planet's temperature.
Also Read: The Hollywood Roosevelt Hotel: The Glamour of Classic Hollywood
2.   Vancouver, Canada
Vancouver, which has the lowest greenhouse gas emissions per person in North America, has become North America's greenest city by putting an emphasis on green urban planning, conservation, and mass transit. However, the city still feels that more infrastructure development is needed to achieve its goal of becoming the greenest city in the world. One might wonder what method they use. To begin with, hydroelectricity accounts for 80% of its energy needs. Additionally, the city has a requirement that by 2050, all structures must be converted to generate no emissions. Construction projects must adhere to strict zero-emissions requirements. Additionally, Vancouver has made walkways and bike lanes wider and denser in its downtown to encourage pedestrian activity, giving pedestrians and bicyclists priority on the streets.
3.   Stockholm, Sweden
Stockholm became the first city to have the honor of being awarded the European Green Capital by the EU Commission in 2010, following a five-year review. Sweden's capital is dispersed across a chain of 14 islands. The most populous city in Scandinavia and all of Sweden is Stockholm. The city is constructed on water, surrounded by forests, and it has a reputation for being environmentally friendly. It is a leading example of environmental and climate action around the world and gets all of its energy from renewable sources. The Environment Programme and The Climate Action Plan are two new regulations that the Swedish capital has implemented to help support its significant ongoing efforts. The city will establish a climate budget and strive to achieve a fossil-free and climate-positive status by 2040.
4.   Singapore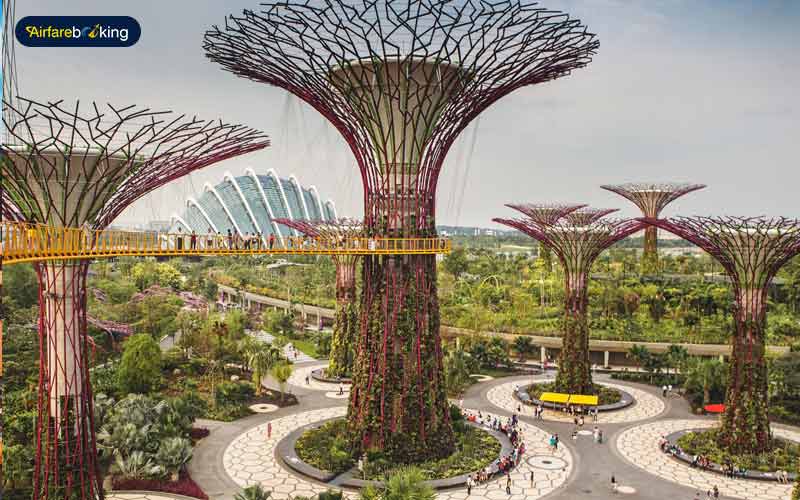 Singapore, one of the greenest cities in Asia, successfully juggles being a city-state and an urban jungle. Since the city won its independence in 1965, the government has implemented environmentally friendly policies that have repeatedly helped the city rank at the top of the Green City Index. The city-state has managed to become both an ultra-urban state and one that aims to maintain its natural components by using holistic planning strategies. Additionally, they use recycled water, which accounts for 20% of the city's total water supply, and they convert their trash into electricity.
5.   Cape Town, South Africa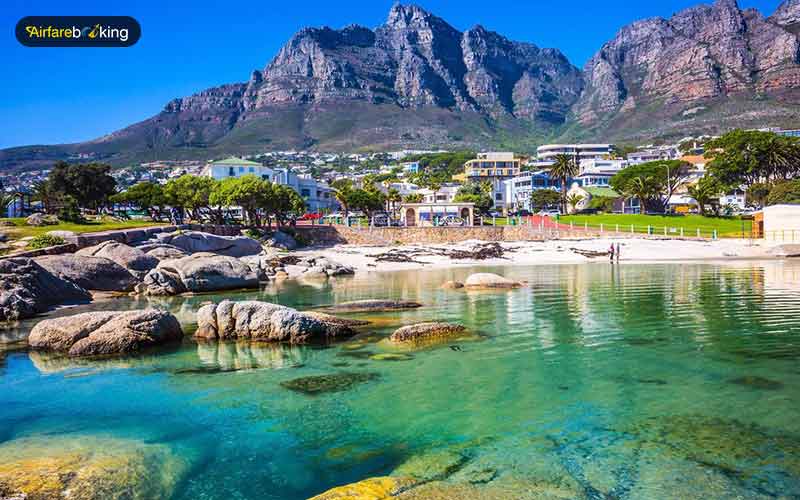 In terms of green policies, South African cities dominate the continent of Africa. According to the Green City Index, Cape Town is the best South African city. Comprehensive regulations were put in place to prevent urban sprawl and maintain green spaces. In addition, the city offers 290 square meters of green space per resident, a more astounding figure when compared to the 74 square meters of green space in total. Additionally, Cape Town is home to numerous protected natural areas, many of which are home to uncommon plants and animals. Over the last six years, the city has spent $5.8 billion on public transport, which has shown to be a wise investment.
Thus, if you are also tired of traveling to the same old grey cities then venture outside your comfort zone and visit these greenest cities in the world. Book the cheapest international flight tickets with AirfareBooking and take a trip to the greenest destinations on Earth.
Also Read: List of Top 7 Most Beautiful and Popular Churches in India